Time to Think Pink
On the catwalks, in the shops and on the big screen – pink is having a moment and its prevalence is set to last! Why not embrace this sophisticated colour to bring warmth and elegance into your home? In the past, pink stayed confined to a stereotypical girl's room but thankfully, we've broken free from those "girly" shackles and pink has taken hold in a big way. This year design-leaders Pantone have declared Viva Magenta their Colour of the Year. Powerful, vivid and striking, Viva Magenta is a rich pinky red that packs a punch. Continuing a trend where bold colour is embraced, Pantone advocate for "experimentation and self expression without restraint".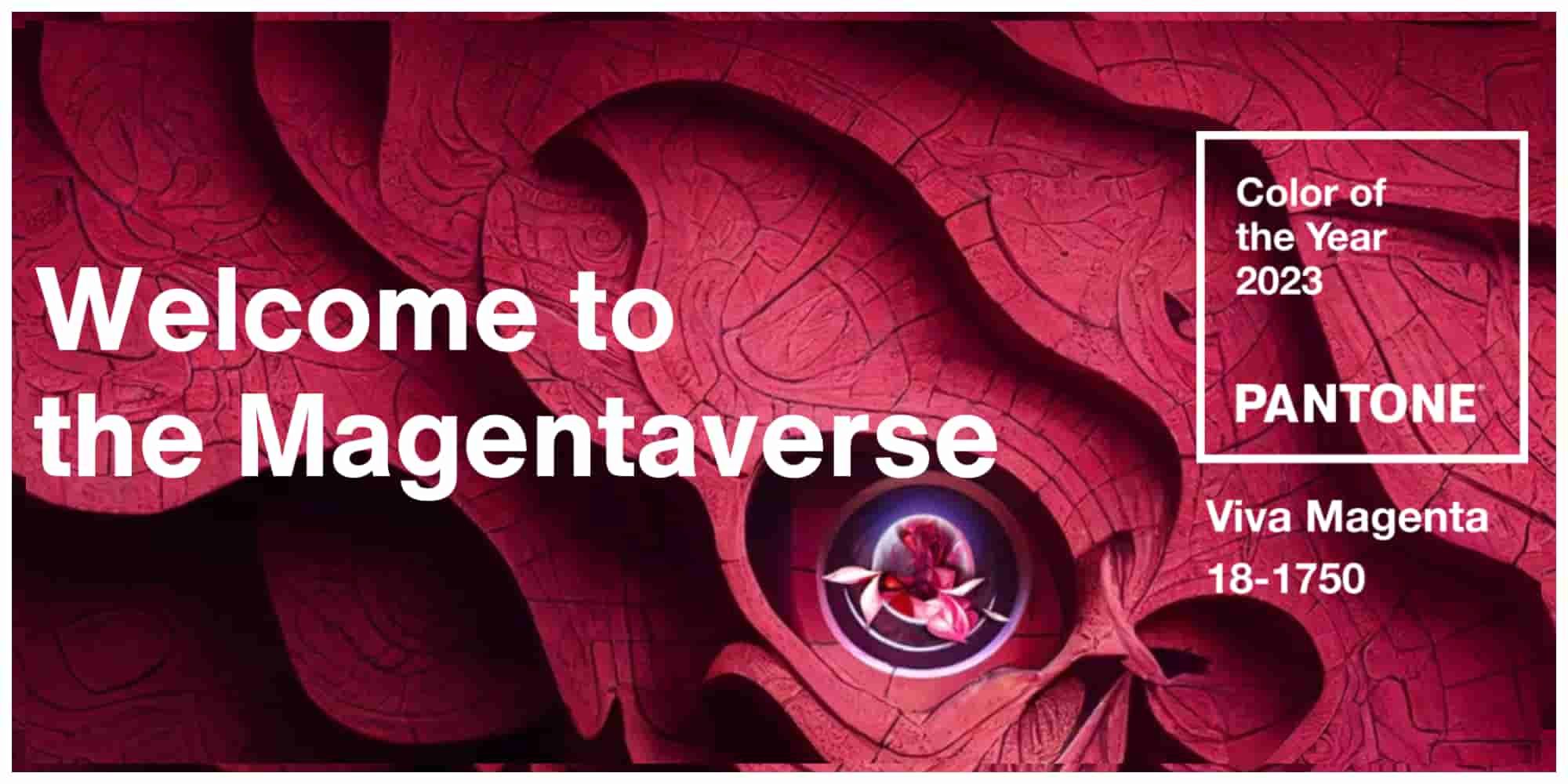 Plunging into the world of daring colour can be intimidating, but fear not, softer shades can provide just as much impact in a gentler way and it's here pink comes into its own. A bringer of warmth, serenity and joyfulness, pink is the perfect colour to introduce into your living space to create a cosiness and calmness that is anything but bland.
Incorporating pink into your design scheme doesn't have to mean drenching your interior with Barbie-esque vibes, although if that's your thing, we're all for it! Pink can be introduced in so many ways, read on to discover how to embrace design's cuddliest colour in your space.
Paint the town pink
Paint is one of the quickest and cost-effective ways to complete transform your space. Painting a room pink creates a cocoon of cosiness that is surprisingly versatile. Pink's warm tones lend themselves to complimenting natural materials like wood, metal and marble, as well as complimenting a whole spectrum of colours – pink and green, pink and grey, pink and blue and even pink and red are all really attractive combinations.  
To create an upbeat and cheerful energy, we love the colour Zephyr from Fleetwood's Pantone Collection. An energizing pink but in no way garish, this pink provides depth without stealing the show. To create an ethereal quality, there is no colour more apt than Unveiled from Colourtrend's Contemporary Collection. A beautifully soft shade of dusty pink, Unveiled is a restful neutral that creates a soothing atmosphere. A room painted in this delicate shade of pink of becomes calm and inviting. Unveiled is an absolute favourite for creating a sophisticated ambience and demonstrates the power of pink to instantly create a warm glow.
Have fun with furniture
Inviting pink into your space can be as simple as changing up an item of furniture. We all know the ability of an accent chair to draw the eye and please the soul – add the colour pink to the mix and you're onto a sure-fire winner. Transformative and playful, a pink accent chair enchants and engages, bringing a sense of confidence and fun. We really can't stress how much we love the enveloping joy of the Pink Axis Swivel Chair. Plump and cradling, this sumptuous pink swivel chair brings a punch of pink that charms and delights. And what's more, there's a pink footstool to match!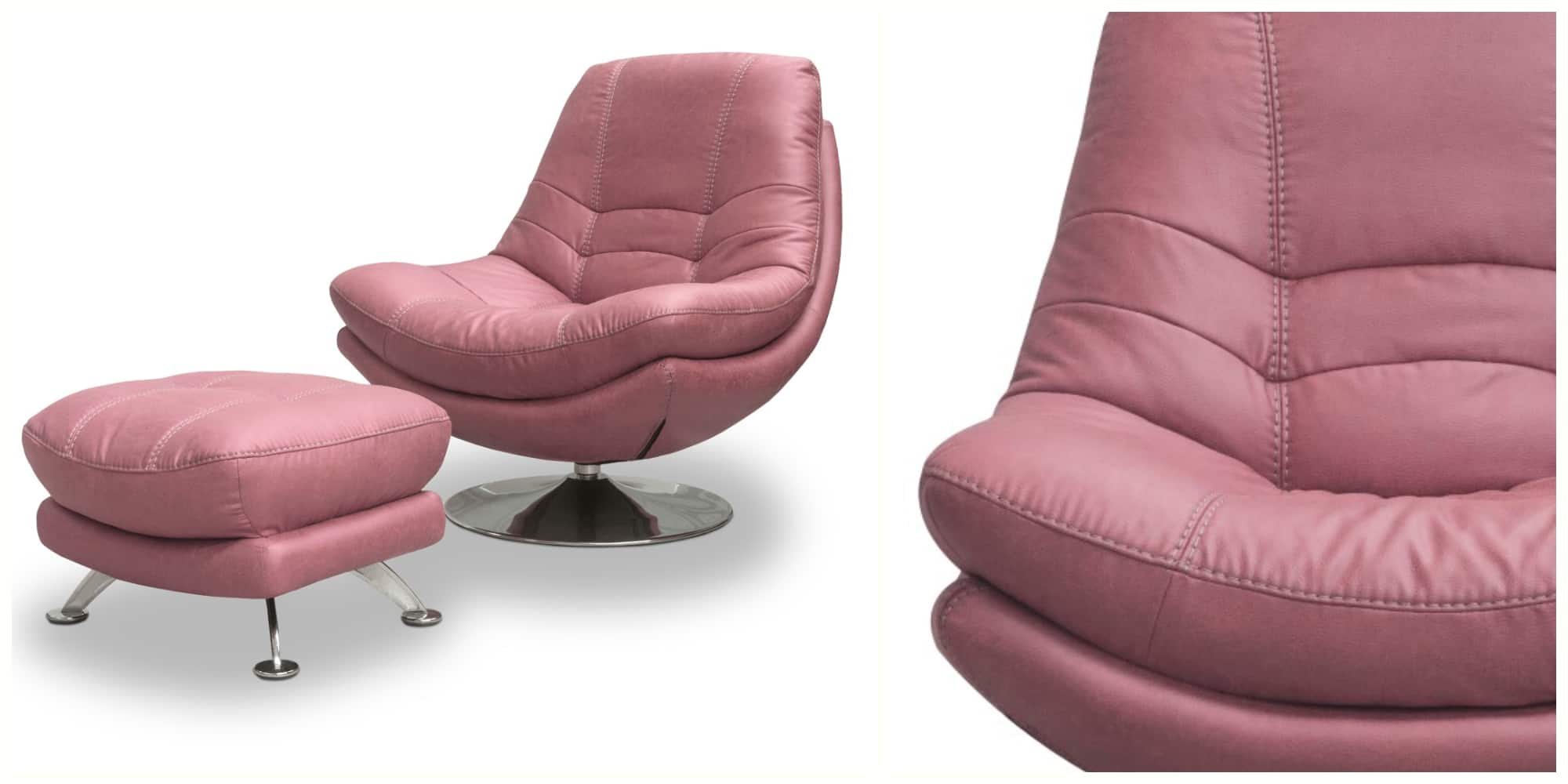 Get it right with a rug
It can be easy to underestimate the power texture has to create warmth and generate cosiness and the same can be said of colour. Double up on the creation of warmth by choosing a pink rug. Colour and material combine to fashion a real sense of tranquil comfort. The Michelle Collins Rose Rug does just that. Geometric shapes in complimentary shades of pale, dusky pinks and neutrals create a subtle pink focal point – a simple yet exceedingly effective way to welcome pink into your space.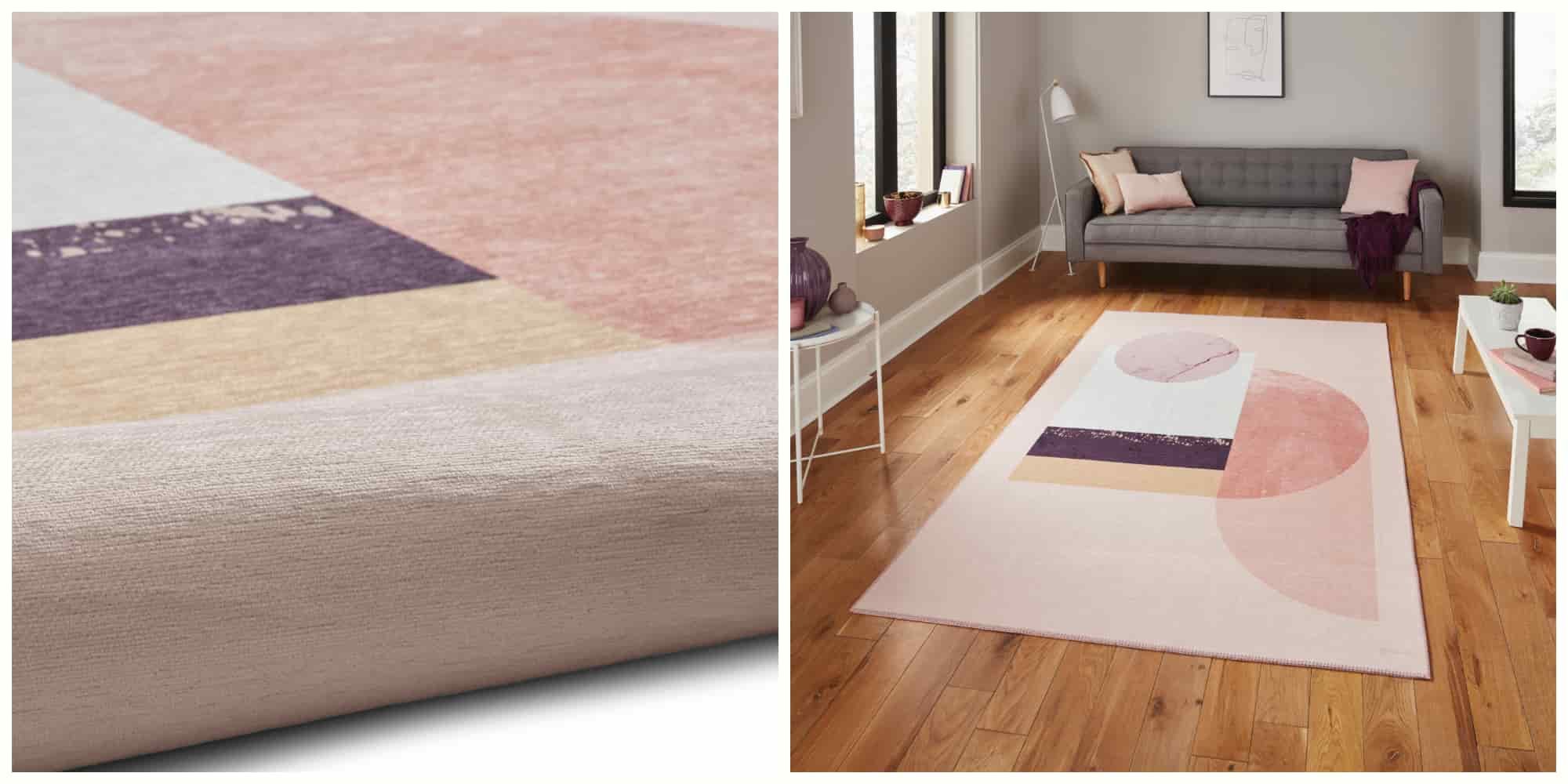 Dramatic Effect
A vibrant pop of pink can do wonders to energise a room and revitalizing a space really can be as simple as hanging a new piece of art on the wall. The fabulous flourish of colour in this Exotic Floral Wall Art is wonderfully exuberant thanks to the vivid shades of pink complimented by smaller accents of other colours. Measuring 70cm x 70cm, it makes a statement without taking over. We love how unashamedly and joyfully pink it is!
Wow with wallpaper
Whether you go all out and paper your entire room or choose a feature wall, chimney breast or alcoves to adorn with wallpaper, we adore this geometric dusky pink and rose gold wallpaper. Bringing understated glamour, this luxurious pastel pink wallpaper is a great way to bring that coveted sense of refined chic to your interior.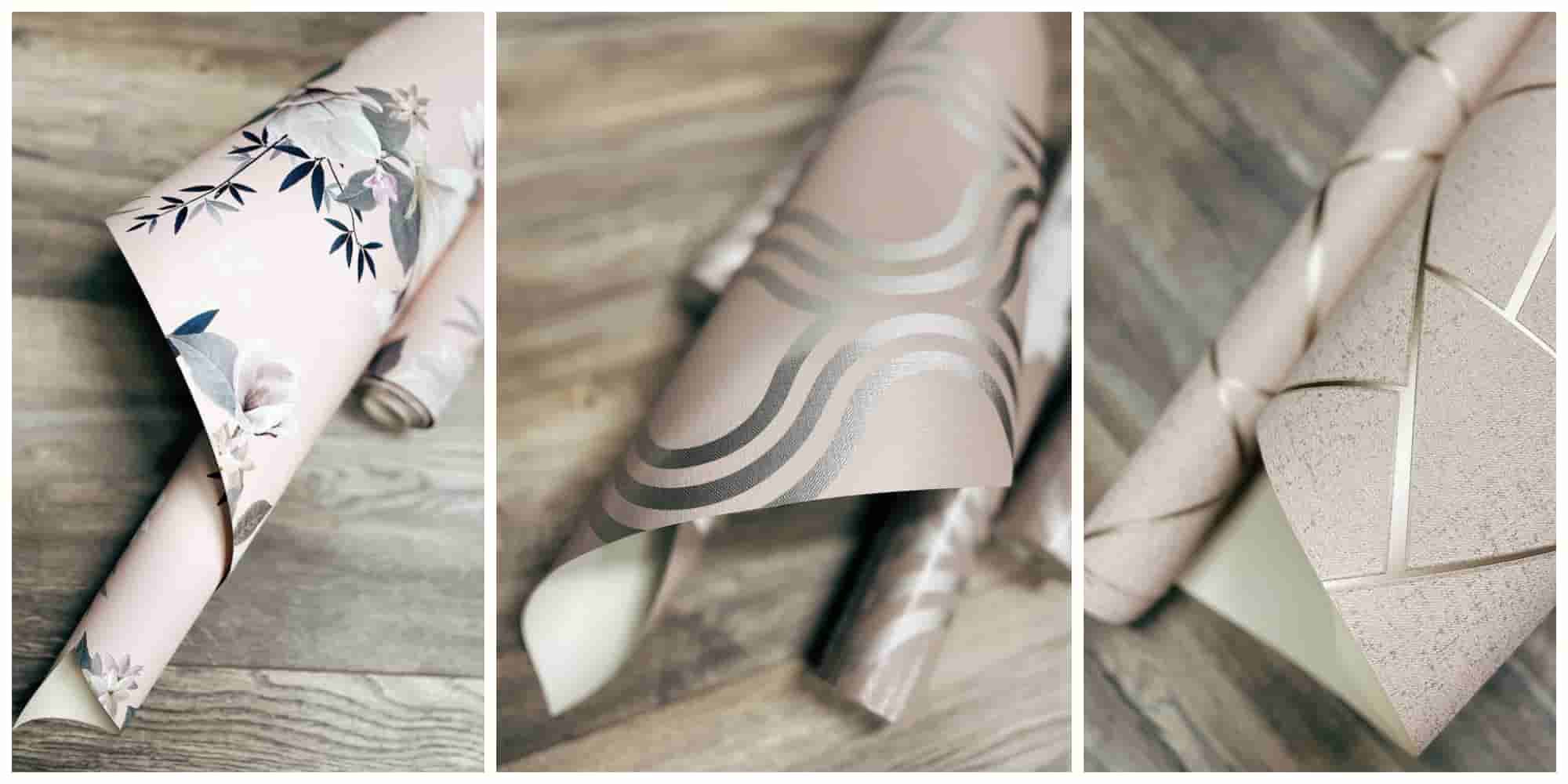 This pink wallpaper is currently stocked in the shop. There are so many more wallpapers to choose from. Pop in for a browse and enlist the help of the Clarke's staff to find your perfect paper.
Accessorise with pink
Never underestimate the capability of the humble cushion to transform a design scheme. Choose loud pops of colour to make a striking change or select more subtle shades to delicately change up the look of your room. We've chosen cushions from our much-loved Fervor & Hue Collection to add an instantaneous pink zing – the Candy Pink Cotton Cushion sings with pink exuberance; the Velvet Dusty Pink Cushion is oh so sophisticated and the Velvet Fantasy Purple Cushion gives off seriously magic magenta vibes.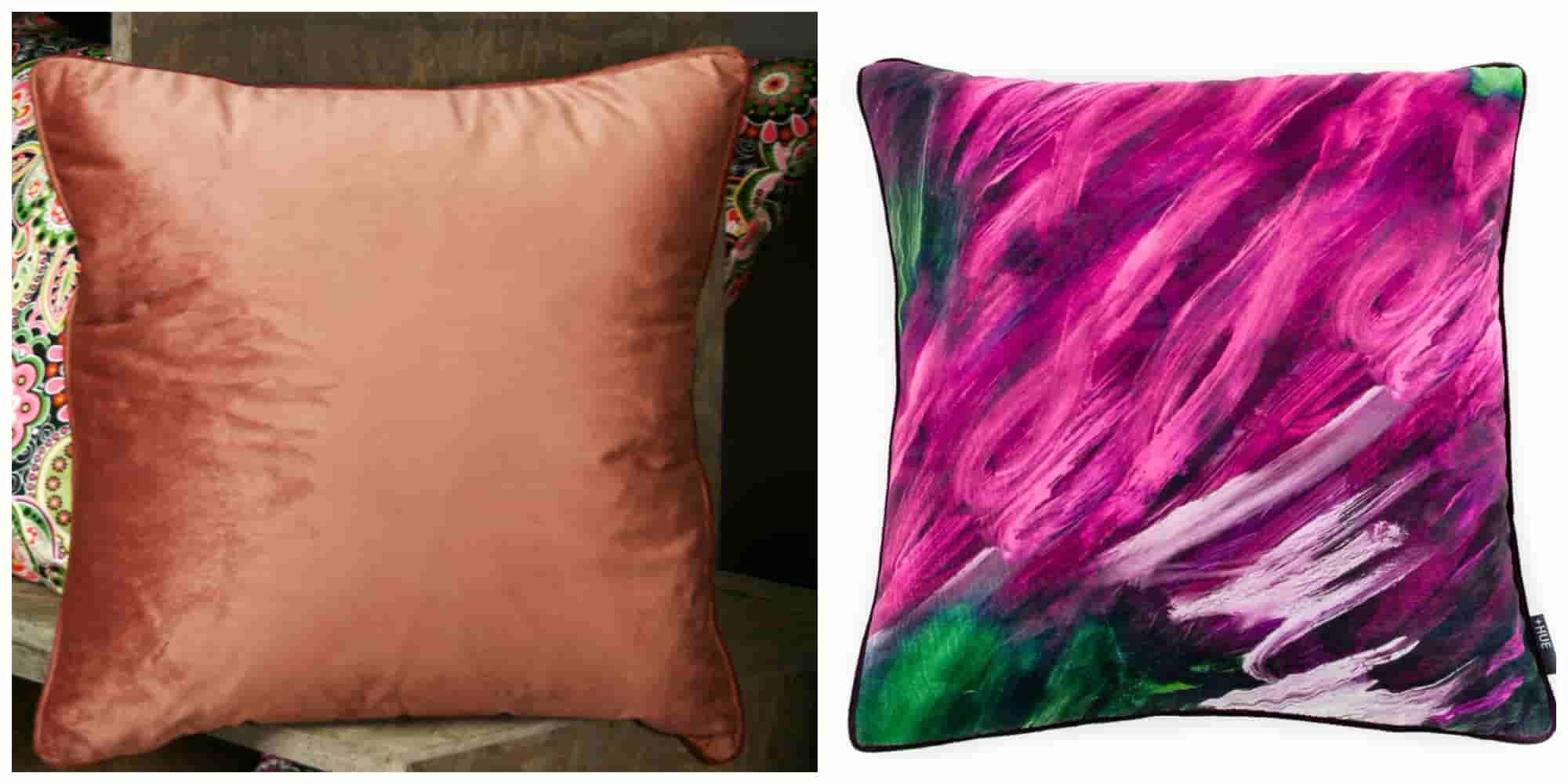 Bring in the botanicals
In the natural world pink takes our breath away – magnificent sunsets, cherry blossoms, even flamingoes cause us to take a moment to drink in the gorgeousness of it all. Bring a tasteful touch of nature's pink palette into your space with this lively and low-maintenance floral bouquet. Impossible to kill and impressively realistic, this Pink Paradise Faux Flower Bouquet uses a peachy pink to liven up the most tired of spaces.
Irrespective of whether you choose to bathe your space in cacophony of pink or decide to sprinkle its effervescent essence a little less liberally, one thing is guaranteed – pink's potential to spread delight is a truly wonderful thing. If you're a committed lover of all things pink or new to the pink party, try following @pinkhouseliving on Instagram (https://www.instagram.com/pinkhouseliving/?hl=en). You might also enjoy this Architectural Digest article as much as we did… https://www.architecturaldigest.com/story/how-to-decorate-with-pink-rose-quartz-blush
Hopefully one of our pink picks will feature in your home soon!