Your Emergency Kit for Severe Weather and Power Cuts
Luckily for us in Ireland, severe weather events and power outages are rare and can actually be a bit of a novelty. However, we all know the country can grind to a halt when storms or snow hit. It's always a good idea to be prepared in order to navigate a power outage with the least amount of hassle and hardship. Having an Emergency Kit ready to go can make all the difference. Read on to discover the essentials needed to battle a blackout.
Torches
The initial shock of a blackout tends to be being pitched into darkness. Automatically we reach to our phones and turn on the torch but realistically we need our phone's power for more advanced tasks so having at least one torch in an easy-to-find location is essential. The Lighthouse Elite Focus Torch is a great option. Head torches are a great solution for providing illumination while keeping your hands free, choose the Core CLH200 Rechargable Head Torch to provide an impressive beam of light. Portable camping lights can be dotted about the house to provide visibility, the Mega Porta Garden Camping Light is brilliant in such a situation. Make sure to have a stash of suitable batteries to hand, losing light is the last thing you want to happen during a blackout!
Candles
As well as adding to the surreal ambience of a blackout, candles provide light and the illusion of warmth. Be careful though – candles should not be left unattended and definitely need to be blown out before going asleep. And remember candles are worth nothing without matches so make sure to keep a box of matchesclose to hand.
Fires and stoves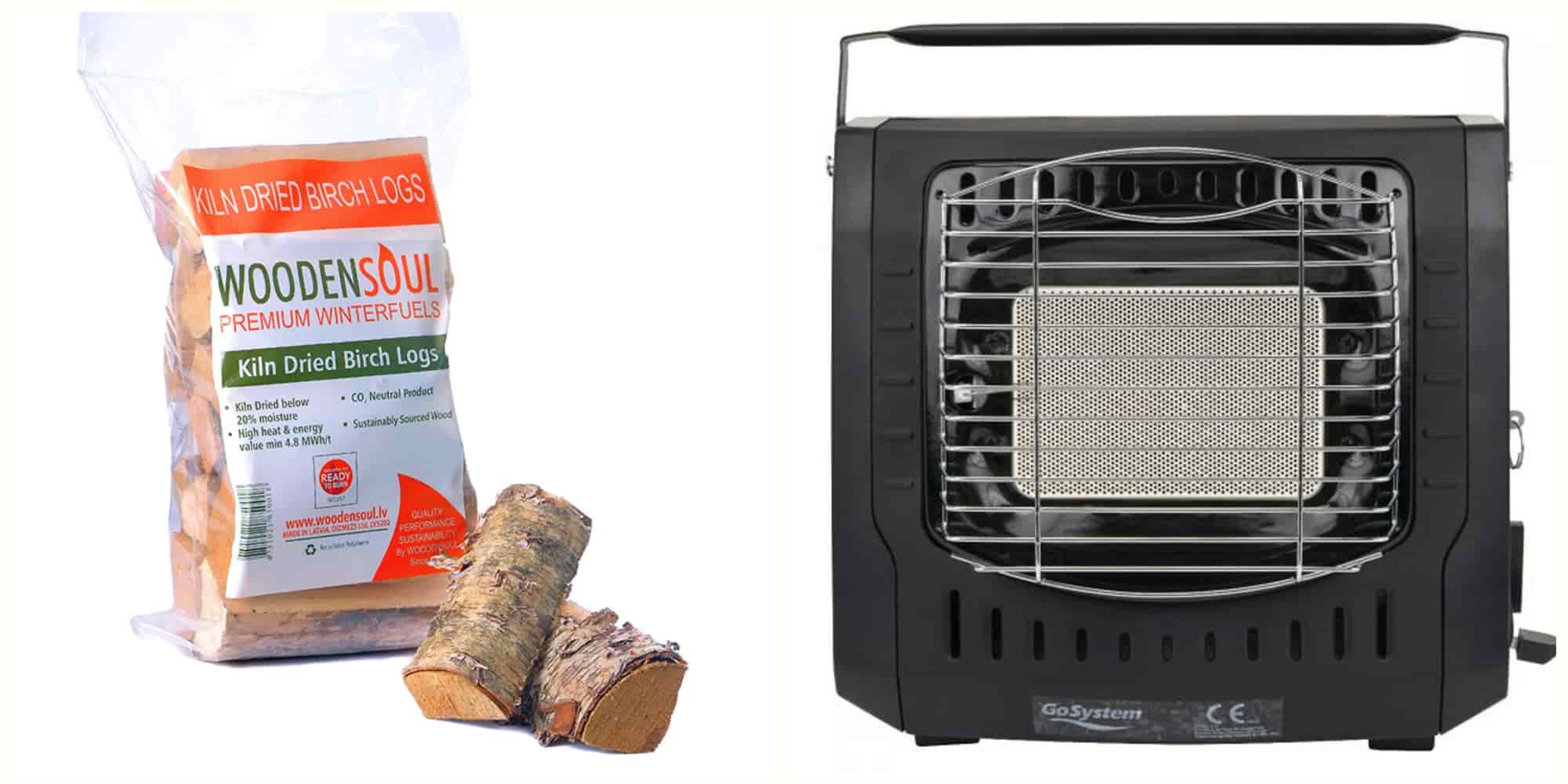 It's amazing how quickly a room can become chilly once the heating is cut. If you have an open fire or a stove in one or more of your rooms, it's a good idea to get them going and keep them lit. Having a stockpile of fuel, be that logs, coal or wood pellets is an important staple of any Emergency Kit. Fire logs are great in a scenario such as this – easy to store and simple to light, Perfect Flame Fire Logs get the flames flickering in record time. Fuel Express Blaze Firelighters guarantee a speedily lit fire and again, trusty matches or lighters are a vital piece of emergency kit equipment.
Portable gas heaters can be a lifesaver in an icy situation, relying on gas cartridges instead of electricity, these stoves provide vital heat and warmth and keep the shivers at bay. The GoSystem Portable Gas Heater does just the job.
Food & Water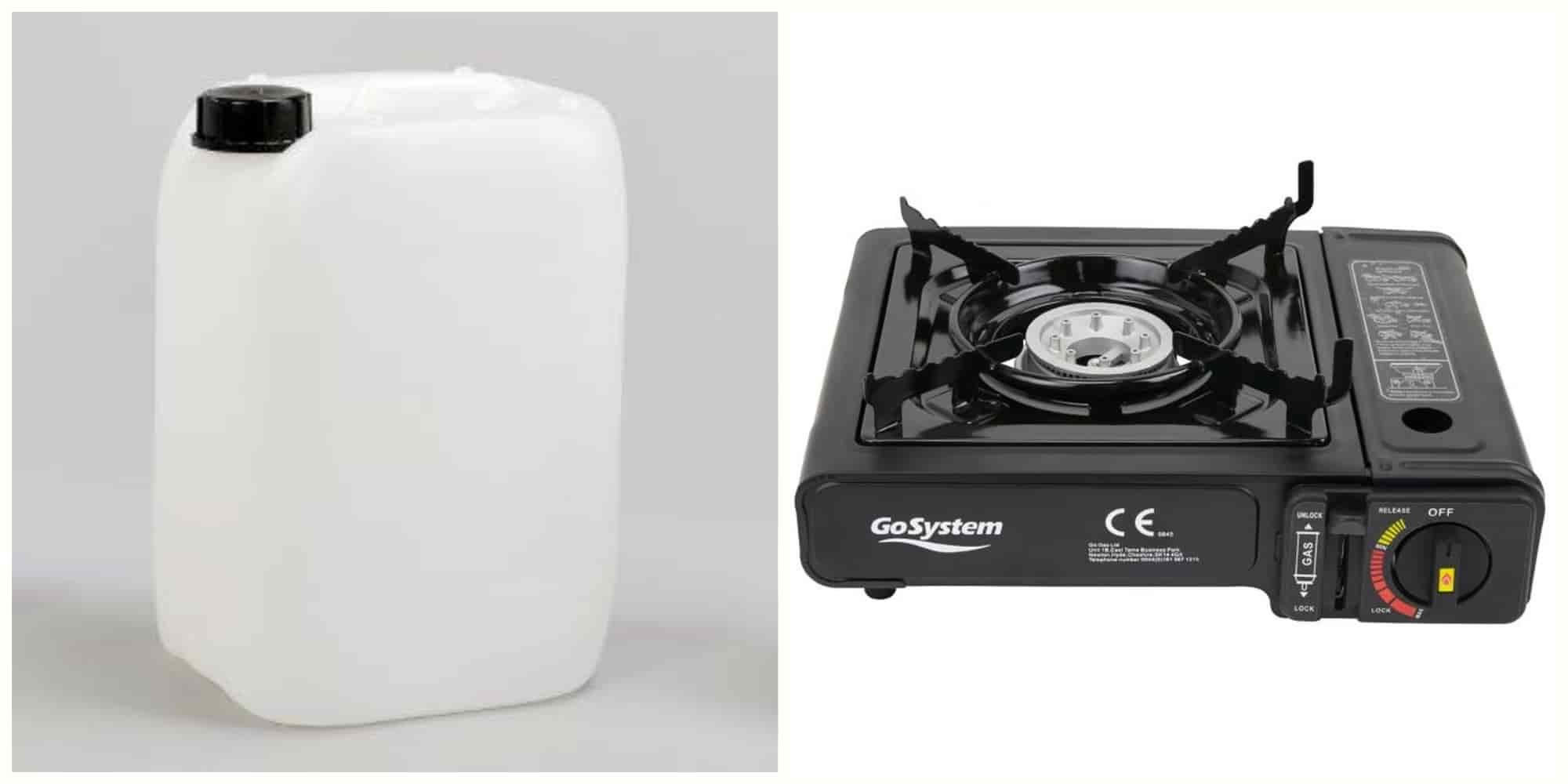 It doesn't take long once a power cut strikes for thoughts to turn to food and the last thing you want once it's dark and chilly is for tummies to start rumbling. A fridge will keep food safe for 4 hours once power is cut as long as the door is kept closed and a full freezer will keep frozen food safe for 48 hours, again once the door is kept closed. This means you need to have treats and non-perishable food at the ready. 
Investing in a portable stove is a great way to make sure you can serve warm food and make tea and coffee while you wait for normality to resume. The GoSystem Dynasty Compact 2 Single Gas Stove is a great option here. Remember to have a stash of fuel canisters in stock for those emergency situations. Disposable barbeques are also a nifty way to get cooking when the power is off, having one or two Instant Barbeques on stand-by is a clever idea. If you know a power cut is coming, filling flasks with hot water is another good planning-ahead tactic. Food flasks can be a life-saver in that scenario too.
Oftentimes cold temperatures can result in burst pipes leading to no water supply. Keep some gallon drums of bottled water on standby just in case. To keep things clean without using up your precious supply of water, enlist the help of hand sanitizer and disinfectant wipes. Using disposable plates and utensils cuts out the need to wash the dishes.
Snowed in? Snow worries!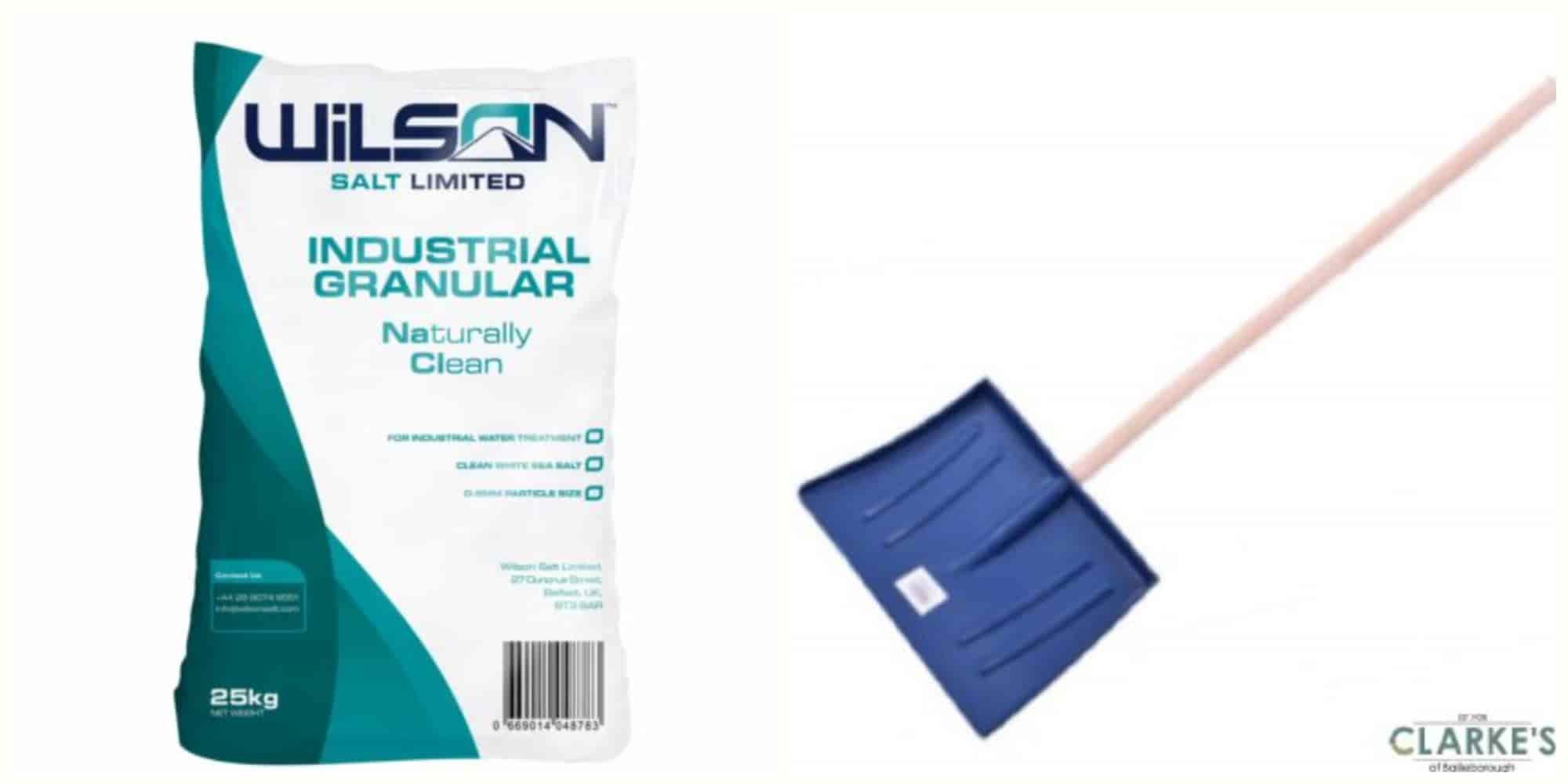 Magical as it is, a heavy fall of snow or sharp ambush of ice can cause all sorts of hassle. De-icing Salt, a Snow Shovel and de-icer spray and anti-freeze for the car can enable you to get out of the house and onto the road safely. Take care using these products around pets, they can be poisonous to animals if ingested.
Technology
Avoid charging catastrophes by keeping portable power banks charged and ready to go. This means you'll be able to keep your phone alive. Because you won't have TV or Wi-fi, it's a good idea to have some films or shows downloaded on your laptop or tablet. A battery-powered radio can keep you clued in to the latest news and forecasts as well as livening up the house with some tunes.
Keeping Boredom at Bay
Go oldschool and have a book, some magazines, a pack of cards or even some boardgames at the ready – nothing creates power cut memories like a game of Snap by candlelight! 
Get kitted out and make sure you endure the next storm, power cut or big freeze with ease!