Bringing Nature Indoors: Using Green in Interior Design
Our affinity with nature and its ability to rejuvenate and restore us is built into our very being. The lush greens of our native landscape please the eye and calm the soul – inviting green into our indoor spaces can elicit those same feelings of balance and exhilaration. With such a broad spectrum of greens to choose from, it's possible to evoke the feel you desire for your space by enlisting the help of green. Whether you choose to drench your space in green or merely invite a touch of nature's calming colour into your space, going green can have a truly transformative effect. We have compiled a few ways to incorporate green into your living space, read on to find out more…
Pick your Paint
Create a cocooning backdrop to your living space by enlisting the powerful punch of paint. Transformative and effective, applying a new paint colour can completely overhaul a room. It's always important to take the un-changing features of a room into account when deciding on a new colour – flooring, furniture, skirting, architraves and fixtures and fittings need to be complimented and enhanced by your new paint colour. Versatile and flattering, green could win an award for its ability to enrich the components that make up a room and create an alluring space. Consider what atmosphere you want to create and choose your green accordingly. 
To craft a calm and serene space, paler greens or grey-greens exude serenity and sophistication. Colourtrend's "Silk Seal" remains a steadfast favourite, engendering a contemporary feel with a silvery shade of green reminiscent of eucalyptus leaf – genuinely stunning paired with crisp white woodwork. Fleetwood's Vogue Collection features a chic selection of six shades of "Monet" – a rich and luscious green which lends itself to complimenting natural materials. "Monet Dark" makes an iconic and striking statement while "Monet Mid" creates a soft and tranquil backdrop. To compliment interiors featuring natural wood tones or other natural materials such as marble, Dulux's "Wild Sage" has an earthy energy that brings character and warmth to a space. Choose to paint all your walls or make a feature of one with a green that makes your heart sing!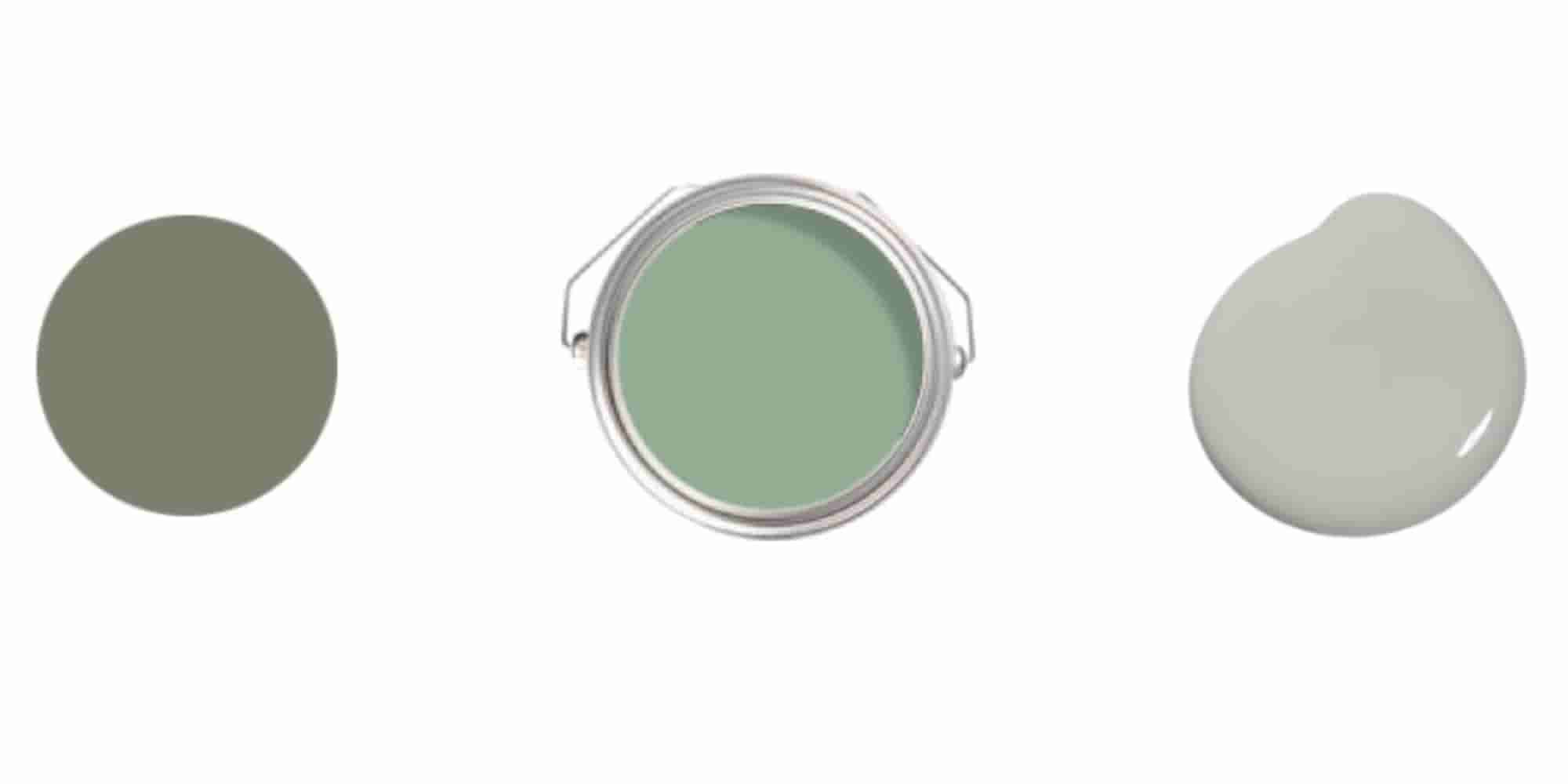 Make it Wonderful with Wallpaper
Create leafy loveliness with this uplifting wallpaper and evoke the joyfulness of a funky forest in your space. A combination of interesting leaves, complimentary green, teal and copper shades on a fresh backdrop of white creates a lively and versatile point of focus. Gorgeous paired with panelling, this wallpaper brings oodles of freshness to a design scheme.
Rugtastic
Nature shows us so many successful colour combinations and green really is king when it comes to versatility and complimenting other hues. Well able to tolerate multi-colour ensembles, a green colour scheme is surprisingly adaptable. The Rio G4721 Multi Colour rugs ups the zing factor when paired with green. For a more serene vibe we've chosen to pair the Boho A814 Multi Colour Rug with a wide variety of greens to create a fresh yet plush ensemble.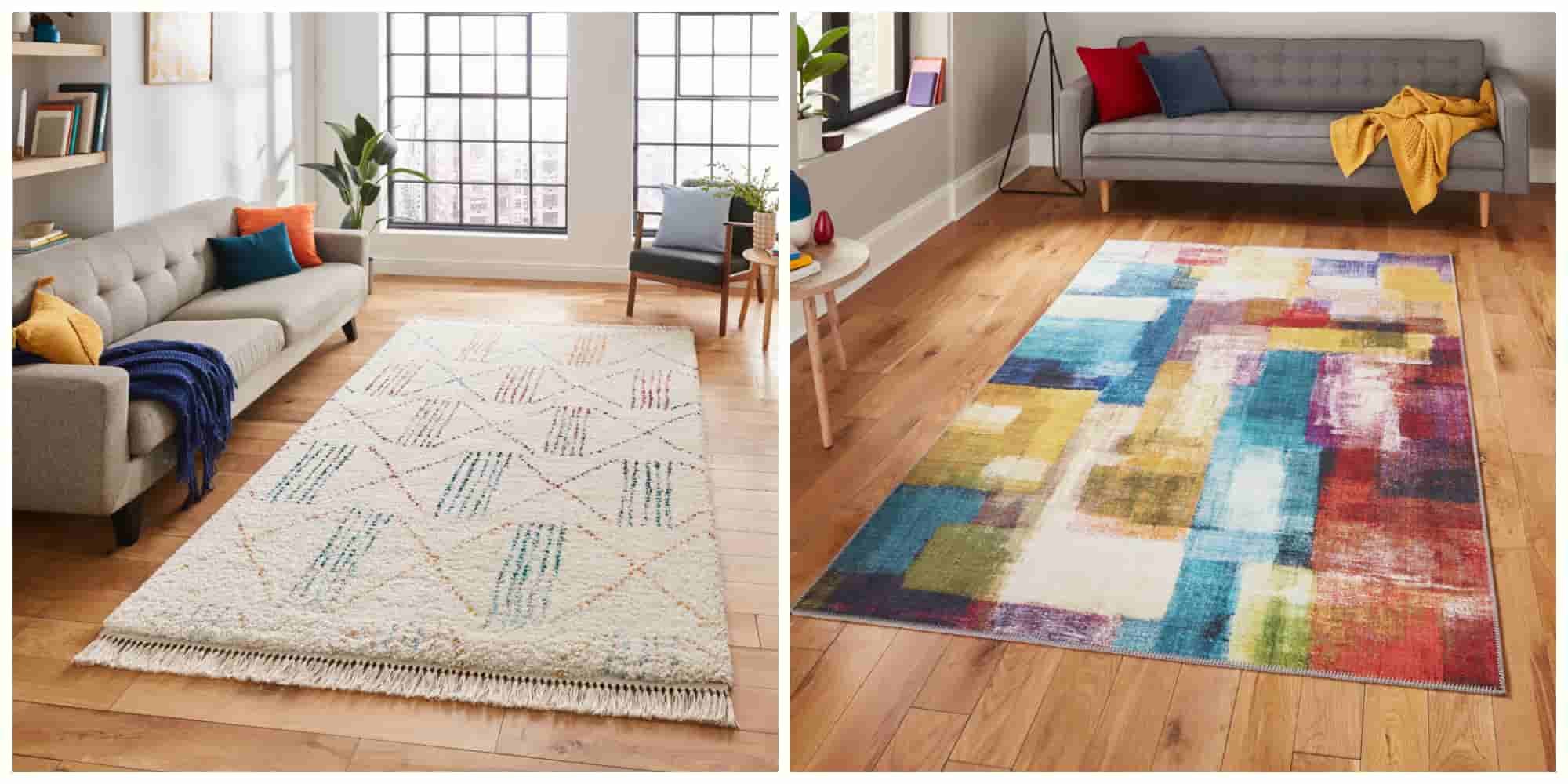 Change it up with Chairs
For spaces where a monochrome palette has become a bit jaded, changing up just one element can welcome in a whole new energy. Kitchen and dining spaces can benefit from an injection of colour, hence why we love the Cosmos Dining Chair in green. An upholstered cushioned seat enveloped by a cosy curved back provides comfort and style – understated and elegant, these chairs bring a subtle splash of colour and a whole lot of attitude.
Nothing says luxury more than velvet and in the case of the Kayla Velvet Accent Chair this piece of luxury is green. A simple way to re-invigorate a living space, bedroom or hallway, introducing an accent chair enlivens with ease. Sink back and relax in an accent chair that attracts attention for all the right reasons.
A Moment of Reflection
Concerned that choosing green will limit your options when it comes to accessories? Fear not, green is remarkably adaptable and versatile. As previously mentioned, green is great with natural materials and it also lends itself well to working with metals. We love the classic and refined appeal of green and gold. The April Gold Freestanding Mirror oozes luxuriant sophistication when paired with green, as does the Sophia Champagne Mirror.
Positively Leafy
Possibly the most foolproof way of inviting the outdoors in and gaining the green benefits of nature with no need to nurture, faux plants are a sure-fire way to make your space look leafy and fresh. Now super-realistic, faux plants inject energy and vibrancy to any setting. We're very fond of the contrasting leaf and branches of the Bamboo Faux Indoor Plant. We love the quirky form of the Swiss Faux Indoor Plant and the spiky fronds of the Dragon Tree Faux Indoor Plant. Generate the perks of green planting in your home and never look back!
Whether you decide to embrace green with gusto or to go more gently, getting your home acquainted with the joy green can bring is never a bad idea. If you have enjoyed immersing yourself in the joys of decorating with green, this article may be of interest too: https://www.bhg.com/decorating/color/paint/green-home-decorating-ideas/. If you need help finding your perfect portion of green, we're here to help!