Realise Your Garden's Potential with Rathwood
This summer season Clarke's has paired with renowned outdoor furniture company Rathwood to bring you some thoroughly delectable pieces that are a surefire means of transforming your garden or balcony into a veritable haven for alfresco living. Introducing top quality outdoor furniture to your patio, garden, balcony or decking remodels and reconfigures your outdoor space, maximises its potential and allows you to enjoy it in a whole new way. With the simple addition of well-designed outdoor furniture, your garden becomes a more valuable extension of your home – an outdoor space you can truly live in and enjoy! Rathwood offer a vast collection of outdoor furniture and accessories, all available to view at https://clarkesalbany-outdoorliving.ie/. Our newly opened Garden Furniture Showroom has a selection of Rathwood's offerings on display and to say we're delighted to share them with you is an understatement. Read on to discover more about the Rathwood Garden Furniture sets currently on display.
Boston Range
A consistent bestseller in Rathwood's extensive collection is the Boston Range. A dark grey rattan set with a combination of ultra-realistic round and flat woven rattan, the Boston range exudes style and sophistication. The Boston 6-Seater Round Set features a 135cm diameter table with a 5mm thick tempered glass top, 6 beautiful armchair-esque chairs, complete with tailored, deep-filled seat and back cushions which provide maximum comfort for outdoor dining and relaxation. The plush cushions are machine washable and the all-weather rattan displays the textures and tones of natural materials. The Boston range's dark grey colour compliments outdoor planting and landscaping, effortlessly assimilating into any outdoor setting.
Also available to view in our new Garden Furniture Showroom is the Boston Casual Dining Set with Square Table and Firepit. This set is a real showstopper – the dancing flames of the firepit are eye-catching and enticing, creating a cosy and intimate centrepiece to gather around and enjoy the sharing of chat and cuisine into the small hours. Powered by a small gas canister cleverly ensconced in the base of the rattan table, the firepit is easy to control. The surround of the firepit can be easily removed and a cover placed over the stones to allow the full expanse of the table to be used – a useful option for serving buffets lunches and the like. Again, this table has a 5mm thick tempered glass top. Seating around the square table is in the form of a dark grey rattan corner sofa and two dark grey rattan benches, all adorned with plushly padded cushions, maximizing comfort without compromising on style.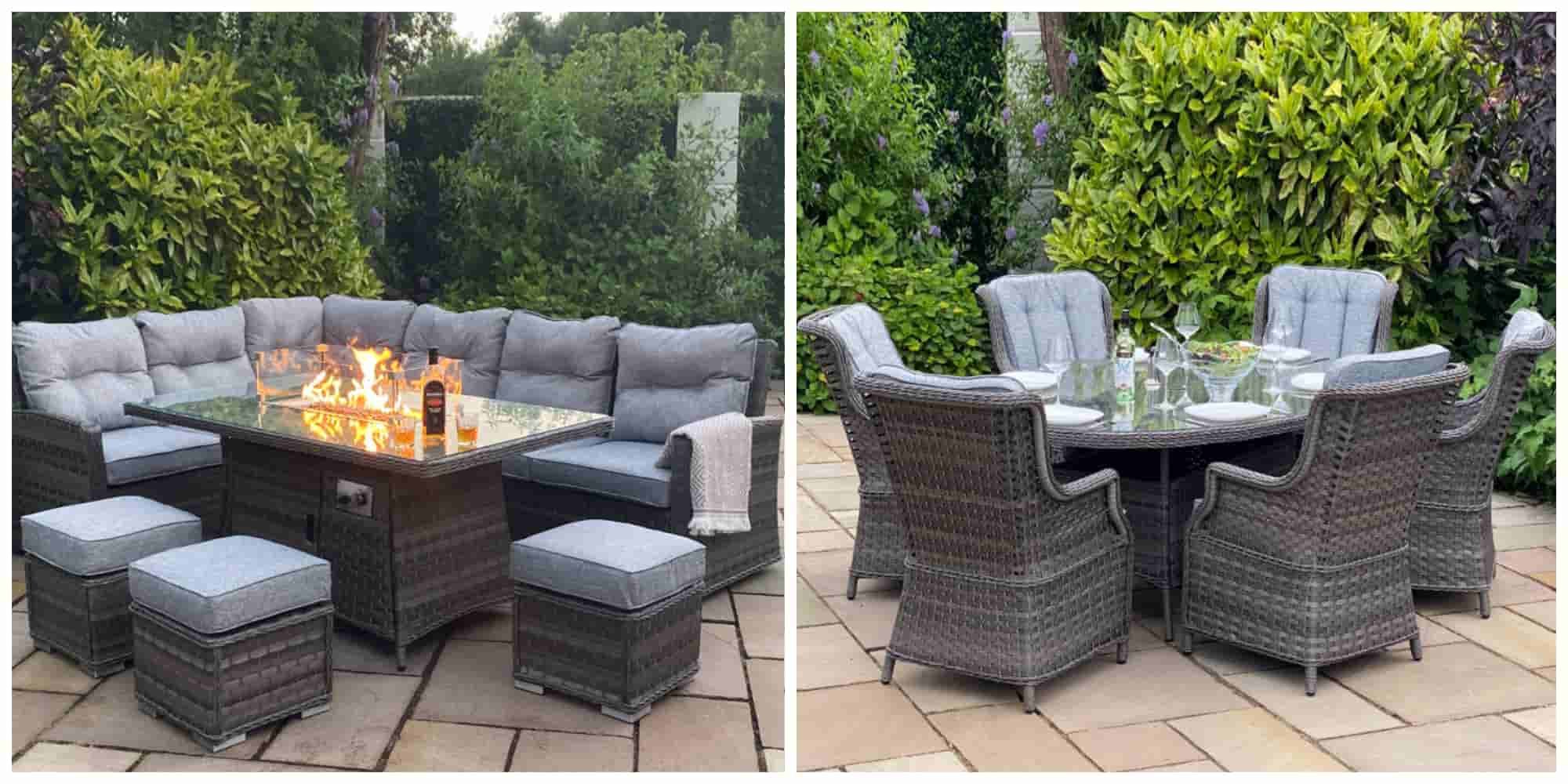 Chester Cube Set
For outdoor areas where maximizing limited space is the order of the day Rathwood's Chester 4-Seater Cube Set is ingeniously configurated to have a small footprint without cutting corners on comfort or aesthetic appeal. The set includes a 125cm2 table with glass tempered top, 4 cushioned armchairs and 4 cushioned footstools. The footstools tuck neatly under the table, enabling this set to remain compact. The table is also designed to hold a parasol, eliminating the need for a parasol base. Rathwood's trademark all-weather rattan is featured in the Chester range in natural tones, showcased beautifully by the tight half-round weave. Cream coloured shower-proof and machine washable cushions create a gloriously mediterranean feel – who knew the perfect set of garden furniture could create that holiday vibe?!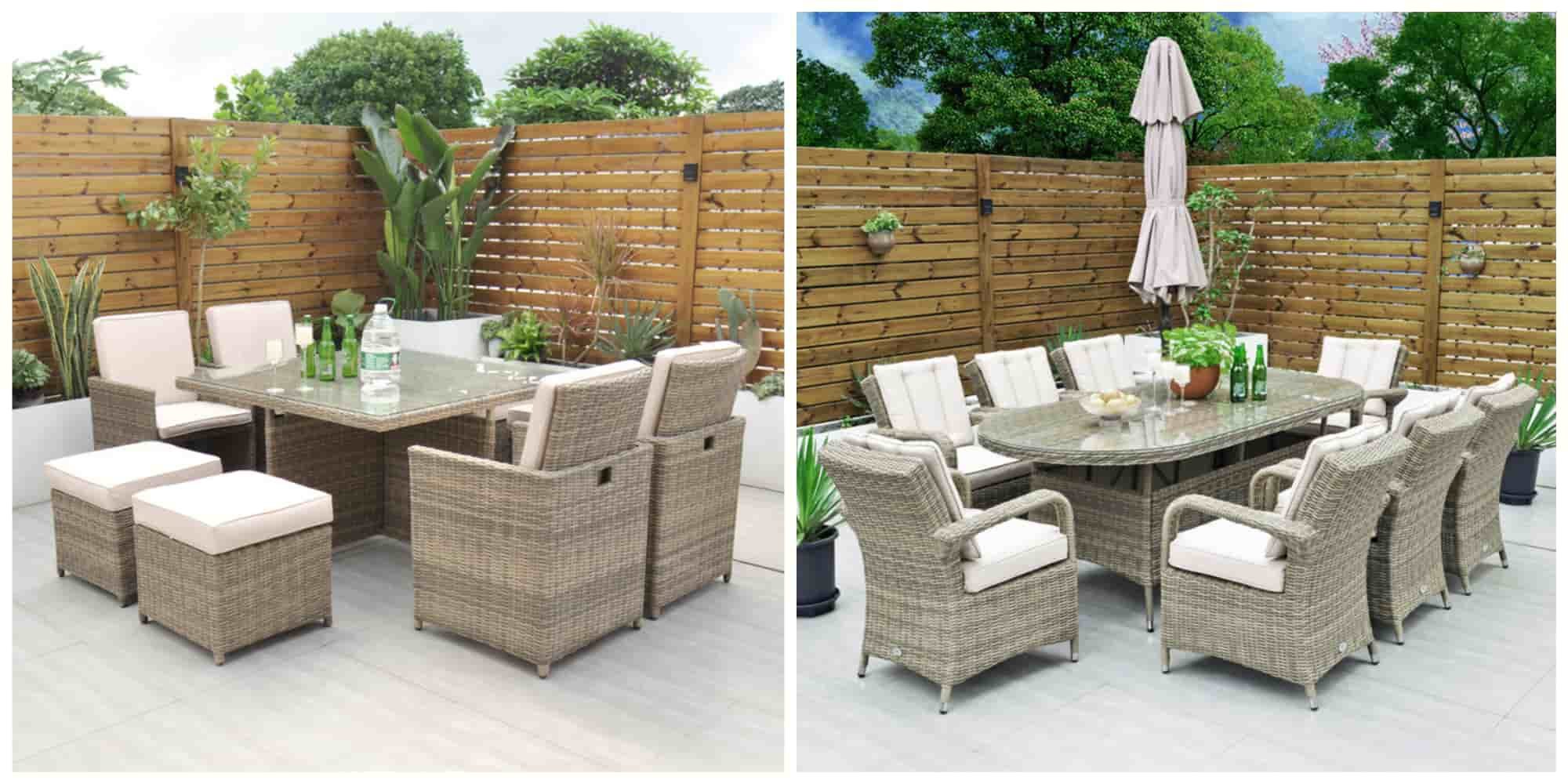 Hampton Round Table Set
There's something special about spending time outdoors, relaxing and dining with family and friends under a blue sky with the mercury rising – it's the perfect recipe for making idyllic summer memories. Making your outdoor space a comfortable extension of your home is so simple when you enlist the help of Rathwood Furniture and the Hampton 4-Seater Round Table Set is a great choice to do just that. A circular table of 120cm diameter is the ideal size for four people. Four armchair-style seats with elegant high backs and plump cushions make for a very comfy setting to while away a summer's day. The Hampton's light brown all-weather rattan is light brown in colour, complimented by beige cushions. The flat weave on the main body of the table and chairs is highlighted by gorgeous fully-rounded weaving on the edge of the table and arms of the chairs. The Hampton table is fitted with a parasol hole, giving you the option of adding a parasol to create shade.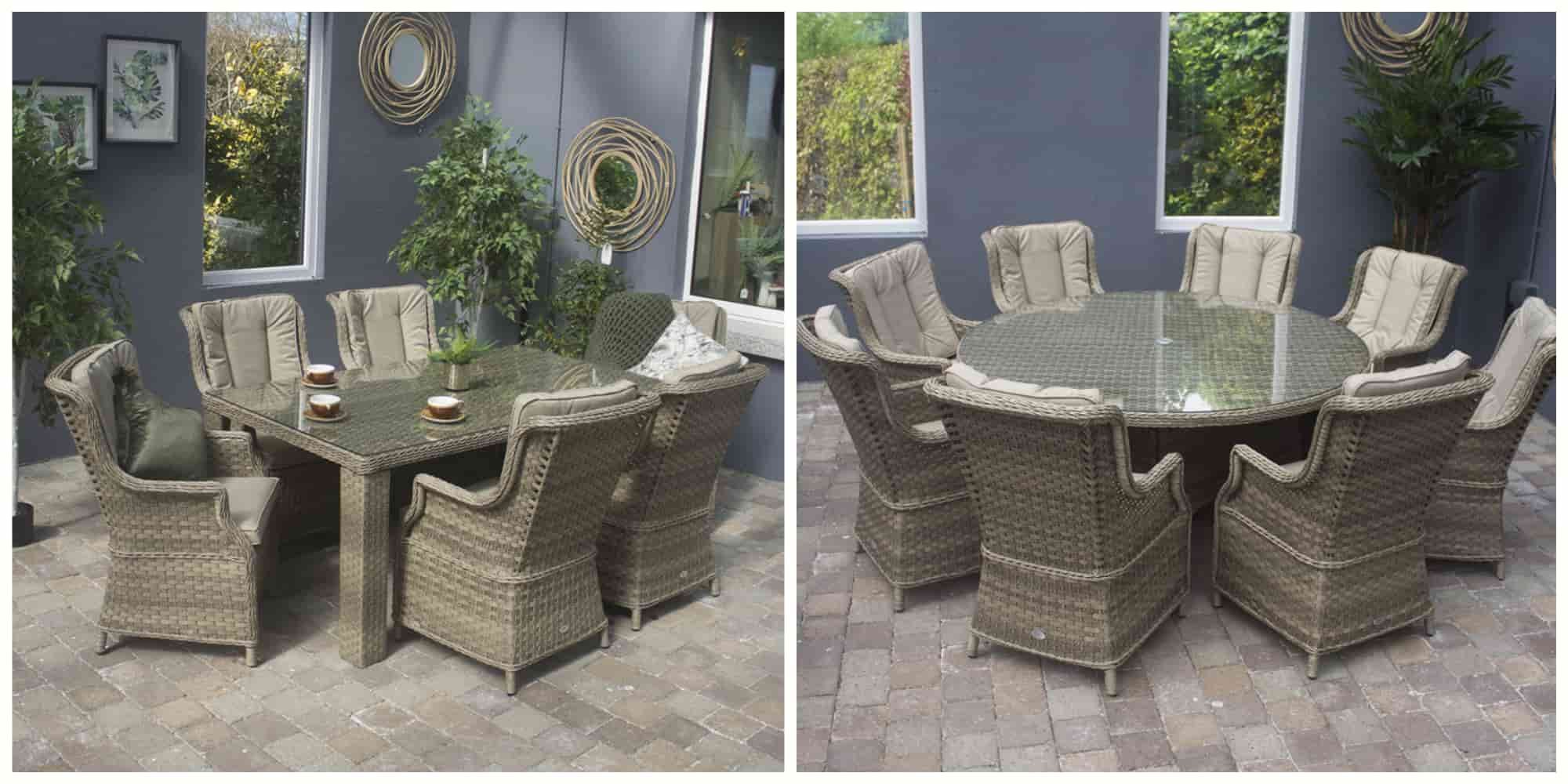 Toulouse Round Table & Lazy Susan
Rathwood's statement cast alluminium Toulouse 6-Seater Set with Round Table and Lazy Susan requires little or no maintenance and is a stunning and versatile addition to any garden setting. The Toulouse's hammered bronze finish, filigree design and curvilinear detailing make it a true showstopper. Plush cream seat cushions provide a lovely contrast to the rich tones of the metal. These seat covers are machine washable so any spills are easily managed. The table's central rotating lazy susan make serving food simple, simply spin to share. The Toulouse table features a parasol hole and use of a parasol is recommended to further stabilise the lazy susan. Food, drinks and chat in the sun is made all the more enjoyable when you're gathered around a modern classic like the Toulouse table.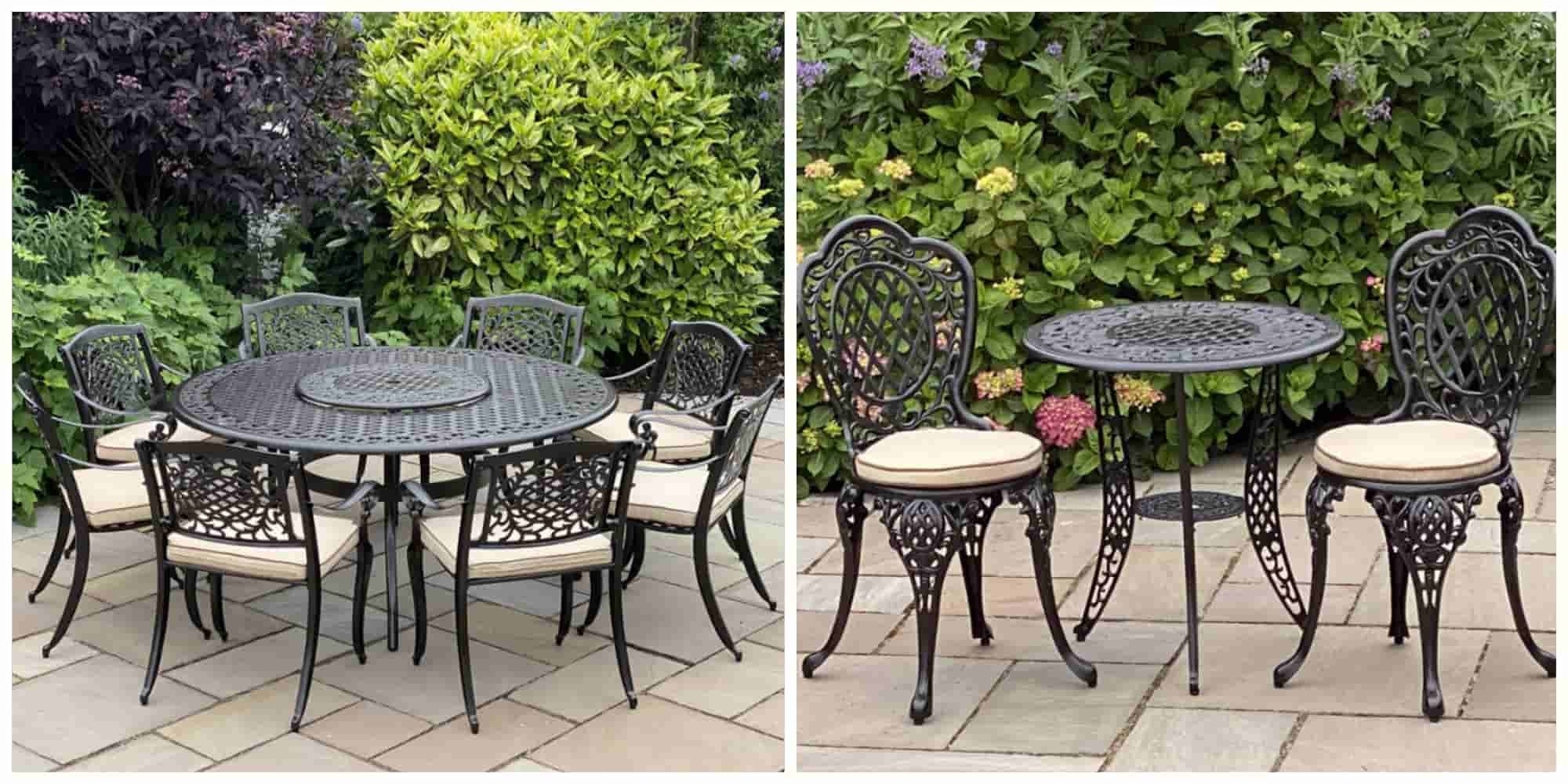 Havana Round Table Set
If Scandi were to meet sunshine, the Havana Round Table Set would likely be the resulting creation. Light grey flatwoven rattan with natural tonal effects and complimentary grey cushions combine to fashion an outdoor dining set with very cosy vibes. A 120cm diameter table with a 5mm thick tempered glass top is the perfect size of table to gather around to share meals and make memories while the sun shines. A useful parasol hole allows for the addition of a parasol to create shade when needed. The four matching rattan chairs offer both seat and back cushions making leaving the comfort of the garden a tad tricky. A simple way to transform a garden, patio or balcony of any size into a haven for outdoor dining, the Havana Round Table Set is a great garden furniture choice.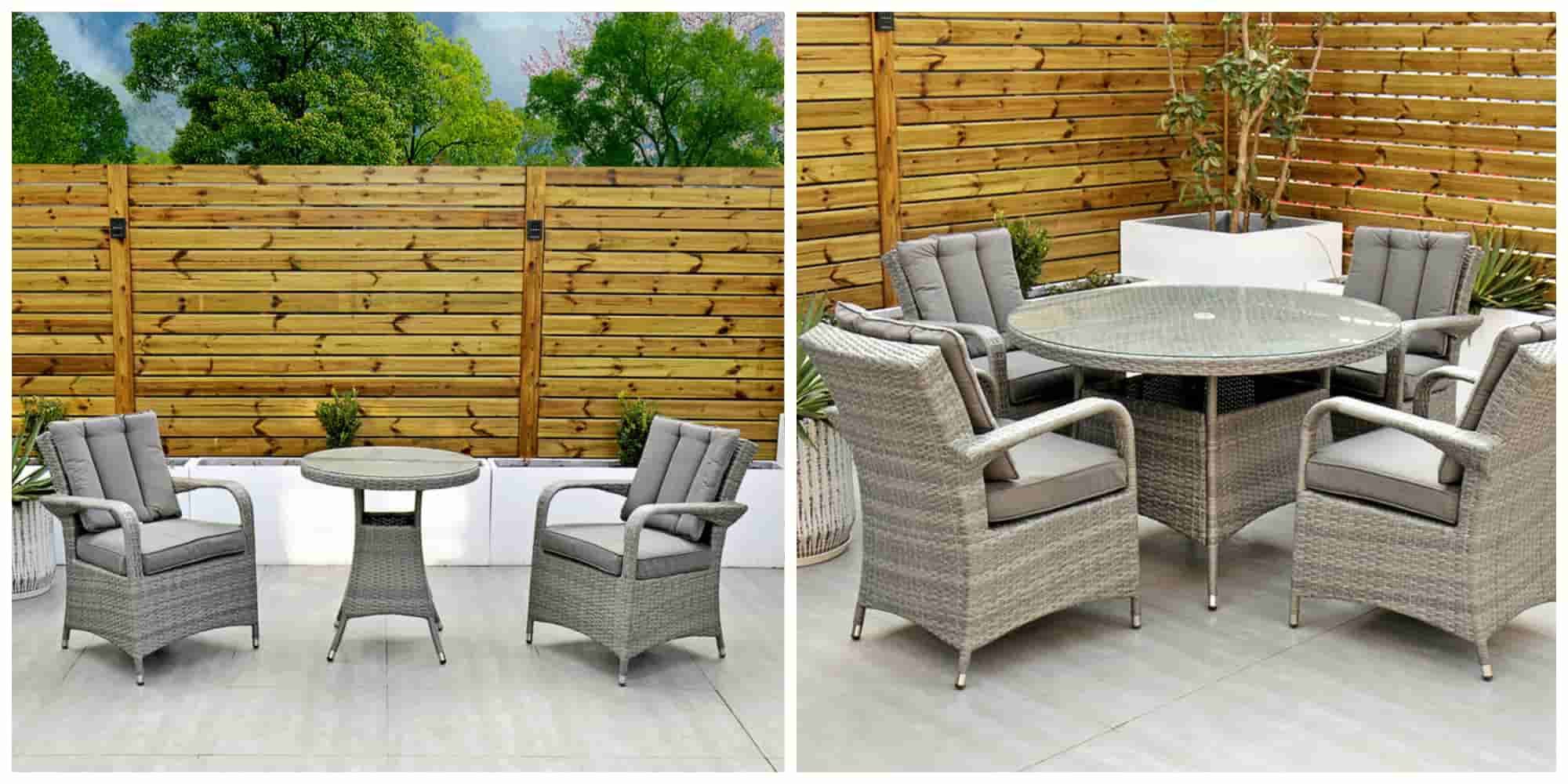 Bali Sun Lounger & Table
If summertime for you is more about relaxing in the sun than dining outdoors then the Bali Sun Lounger & Table may prove quite the temptation! Sit back, relax and unwind in definitive style on the Bali Sun Lounger. An adjustable back and luxurious cushions provide maximum comfort while the matching table offers a handy place to perch a cold drink. Add the Bali Lounger & Table to any dining set to maximise outdoor living opportunities and transform your garden into a haven of relaxation and entertainment.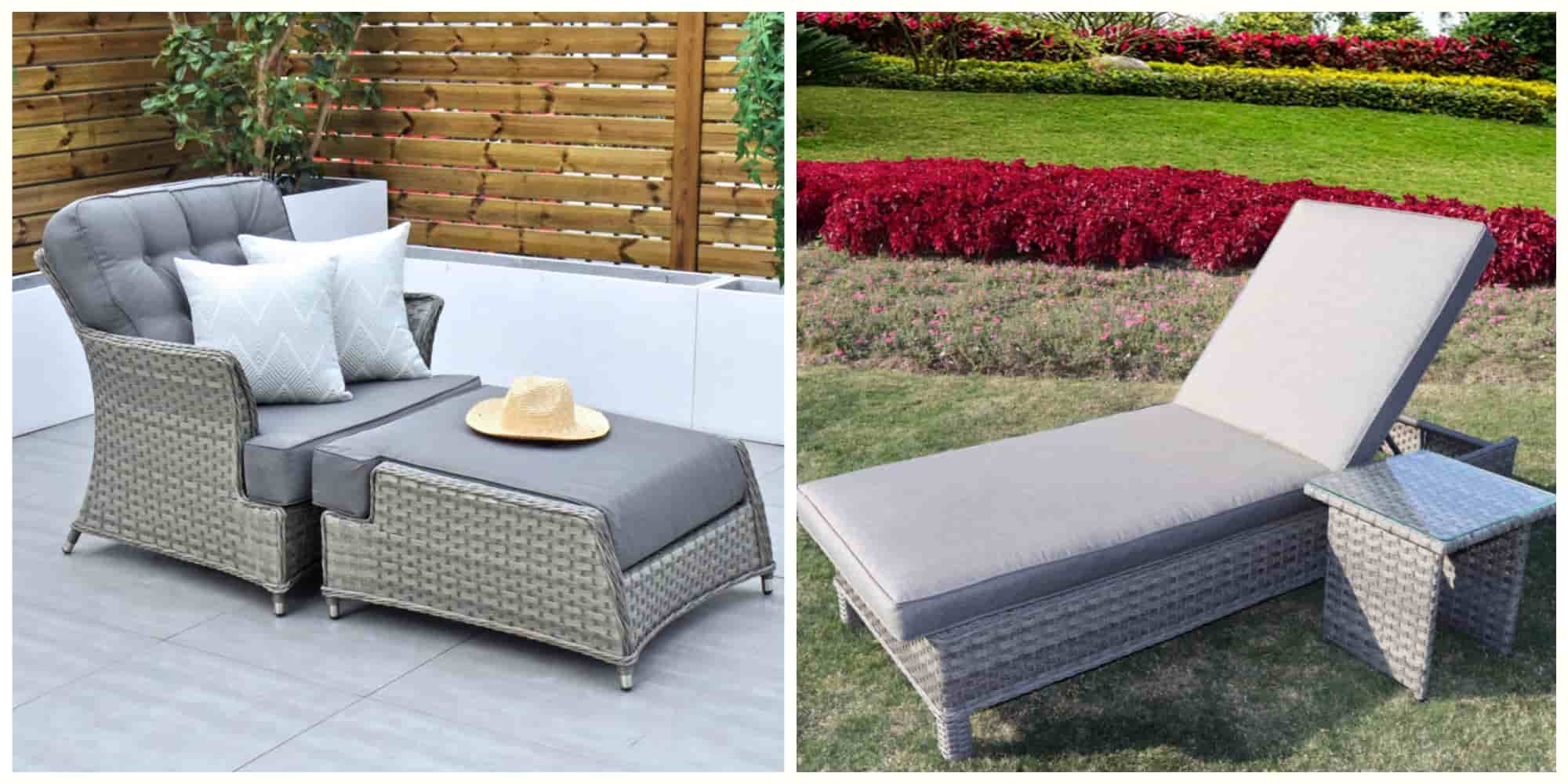 Whichever piece of Rathwood Garden Furniture you decide is perfect to elevate your outdoor space from barely used to uniquely wonderful, you're sure to be amazed how such a simple addition can make such a complete transformation to summer living. Drop into our Garden Furniture Showroom to discover the Rathwood range that ticks all your boxes and make the most of outdoor living!