10 Budget Friendly Ideas for your Garden
Do you find yourself gazing wistfully into your garden, wishing it was more appealing but afraid of what a transformation could cost? Fear not, there are lots of tricks to perk up your patio and invite some glam into your garden that won't break the bank. We've compiled a list of 10 top tricks to transform your garden on a budget…
1. Freshen up your fence
In Ireland, wooden products have to put up with a lot and can take on a truly dishevelled appearance. Ronseal Fence Life colours and protects wood, giving it a whole new lease of life. We're big fans of the Tudor Black Oak colour option – it creates a really striking backdrop for any greenery or planting. At only €8.99 for 5L, Fence Life is the epitome of bang for your buck. 
2. Kick-start some colour joy
Breathe new life into scruffy furniture, pots and more with Ronseal Garden Paint. This wonder-product is suitable to use on wood, brick, metal and terracotta and comes in a huge array of delightful colours, ideal for creating vibrant pops of colour that spark joy in any garden space.  €11.99 for 750ml.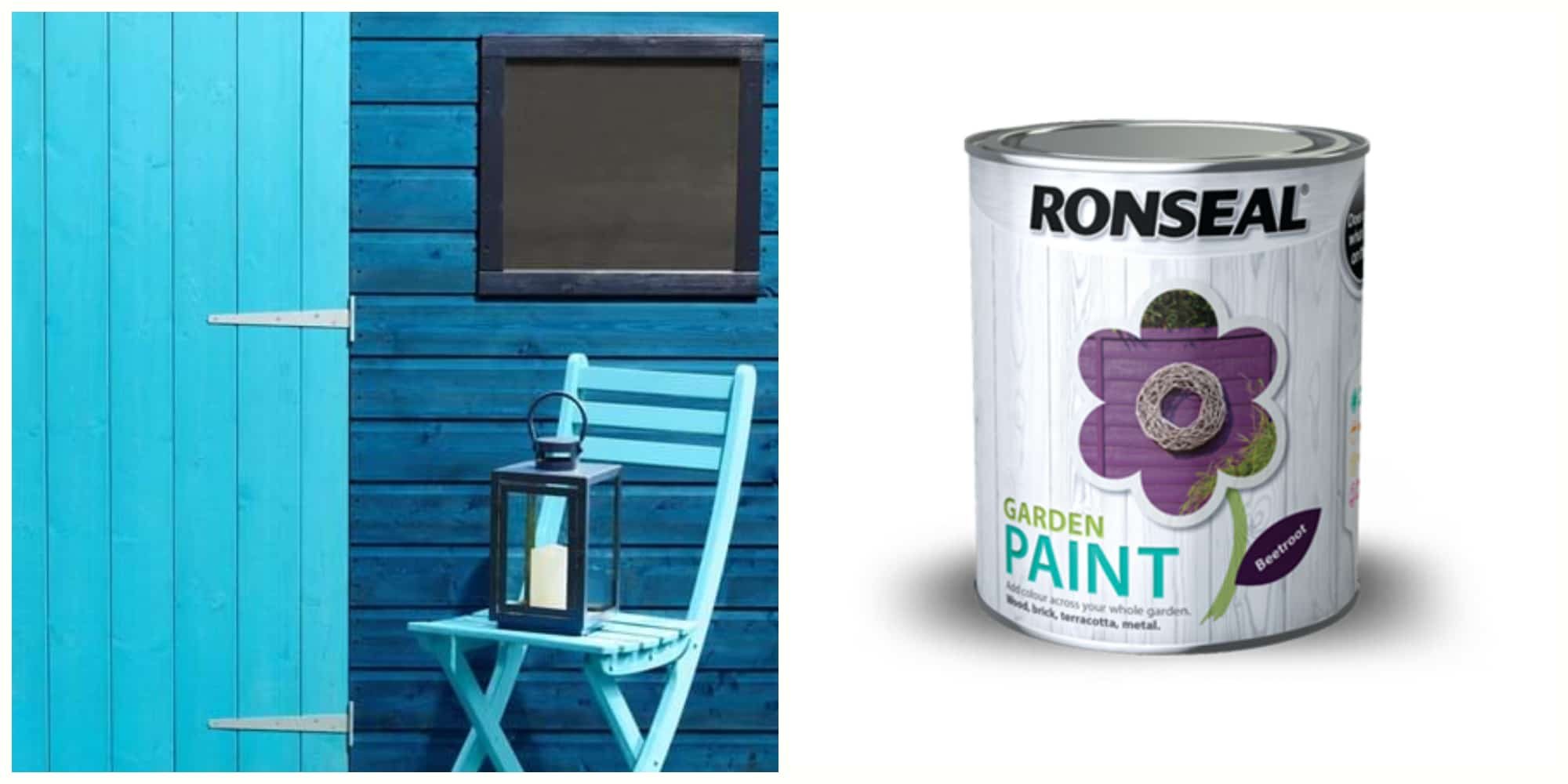 3. Be bold – paint a feature wall
Punchy injections of colour create a real energy in a garden space. Instead of opting for stark white masonry walls choose a deep and zingy colour to cultivate a beautiful backdrop to grass, greenery and planting. Fleetwood Weatherguard can be mixed to any colour of your choice, €32.99 for 2.5L.
4. Get fun and functional with furniture
Treating your garden as an outdoor room unleashes its true potential. Sipping a morning coffee in a sunny spot, dining al fresco and catching the rays while enjoying good company is what having a garden is all about. The Cala Rossa Garden Furniture Set is exceptional value at €149. Comprising of a 2-seater, 2 chairs and a table with a tempered glass top, this set allows you to harness the relaxation potential of your garden space.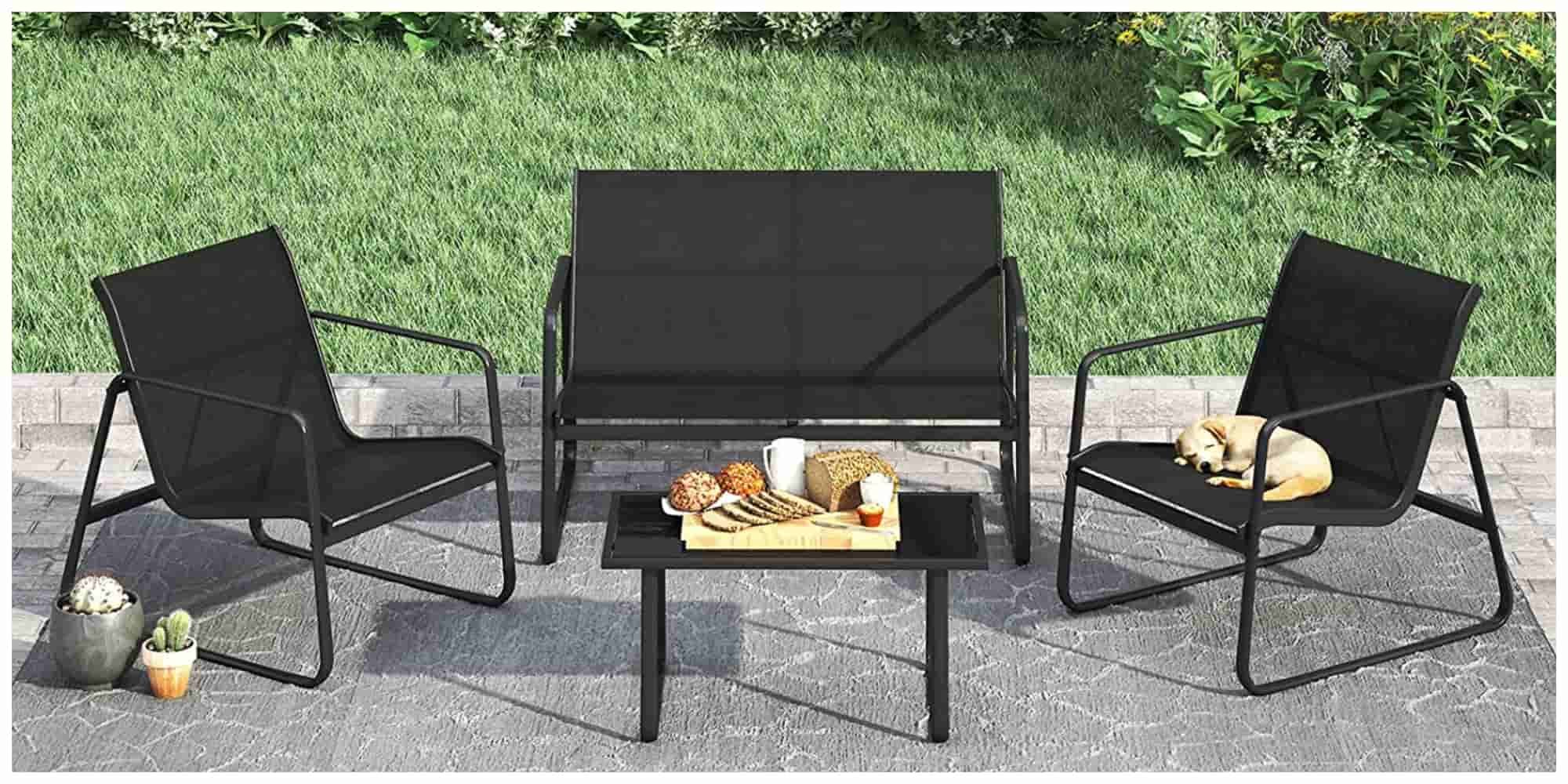 5. Create some shade
Ensure the outdoors never gets too hot to handle – a trusty parasol keeps you cool and covered on the hottest of days. At €99, the 2.7m Cantilever Parasol is great value. Don't forget a concrete base, starting from €29, to keep it in place.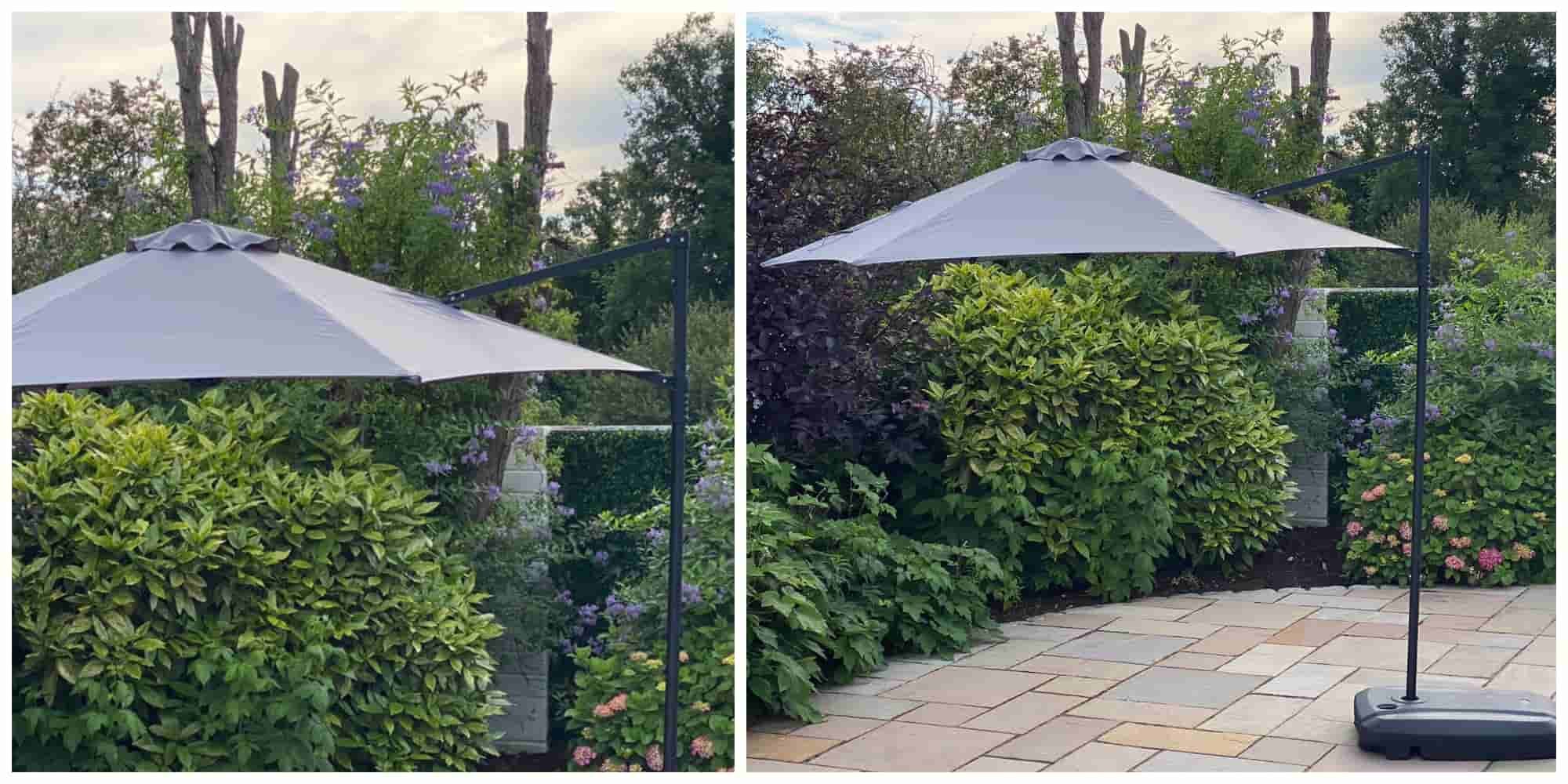 6. Use fire as a focal point
The benefits of a firepit are twofold – firstly they create an entrancing focal point and secondly they provide the warmth needed once the sun disappears and the nighttime chill sets in. The heat may have gone from the day but with a firepit, the fun doesn't have to. Check out the Firebowl at €65.
7. Reinterpret your space with a rug
Just as it works indoors, a rug can do wonders to zone and define a space. If you find your outdoor furniture looks lost or haphazard in your garden, use a rug to create a defined area for dining, relaxing or entertaining. Our collection of Smart Garden Alfresco Outdoor Rugs are ideal for lawns, patios and balconies and start at €24.99.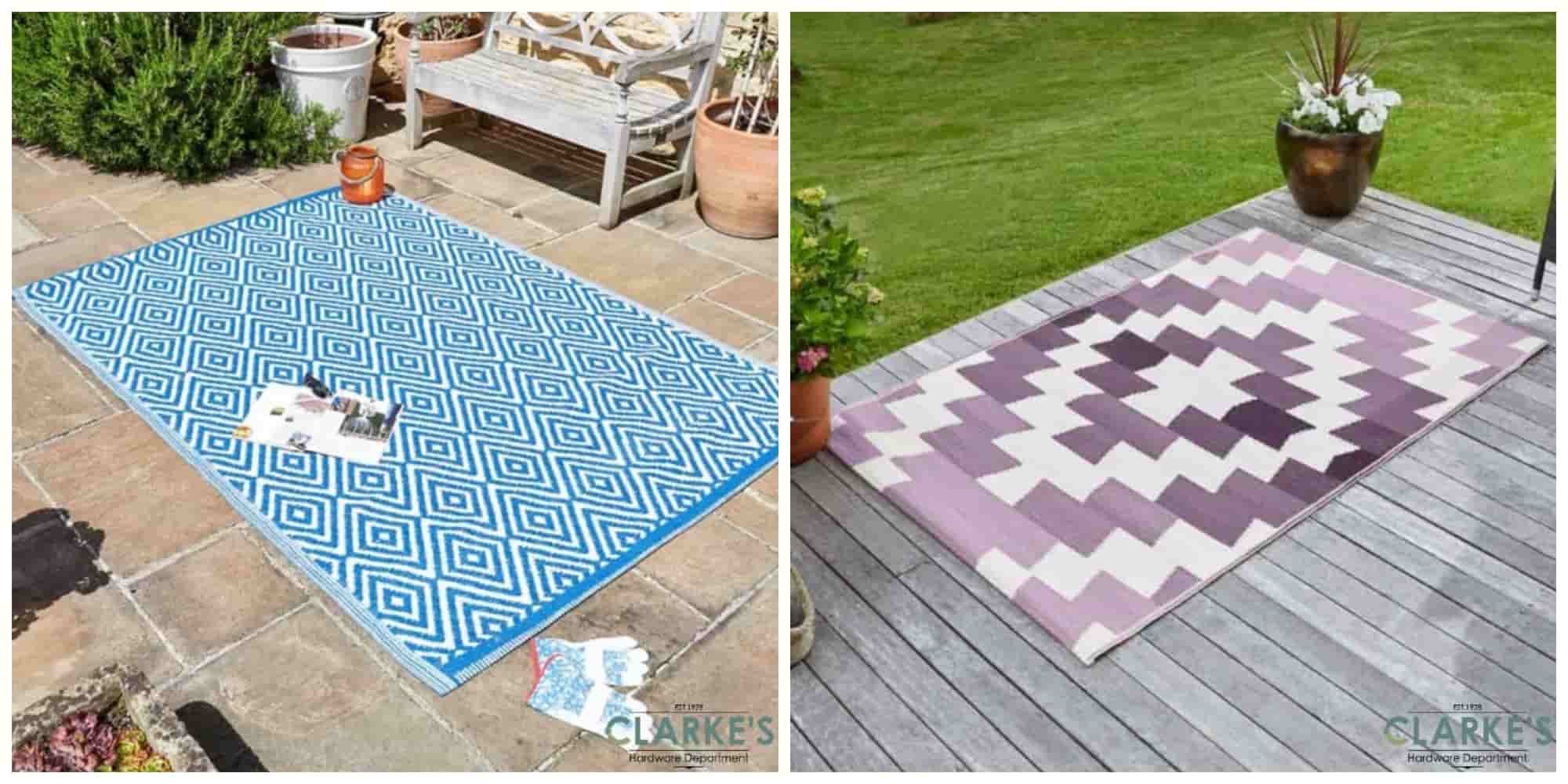 8. Go for green
Nothing is more enticing than the luscious green of planting and lawns. If your garden is scorched and in need of a pick-me-up why not consider laying some artificial grass? Ridiculously easy to maintain, artificial grass stays vibrant and natural all year round. The addition of faux plants and screens adds the lusciousness of nature to your space without any of the maintenance. Go full faux or intermingle faux plants with natural ones to give the illusion and wonder of a beautifully garden in bloom. Screening panels start at €7.25 and faux plants are priced from €12.50.
9. Showcase your space with solar lights
Perfect for creating a magical ambience and decorative in their own right solar lights are an inexpensive and practical way to illuminate your garden. Needing just 6-8 hours of daylight to charge fully, their rechargeable battery stores the energy to light up the garden by night without the need for wires. We love the Avant Solar Garden Stake Light Pack of 5 for €35.99.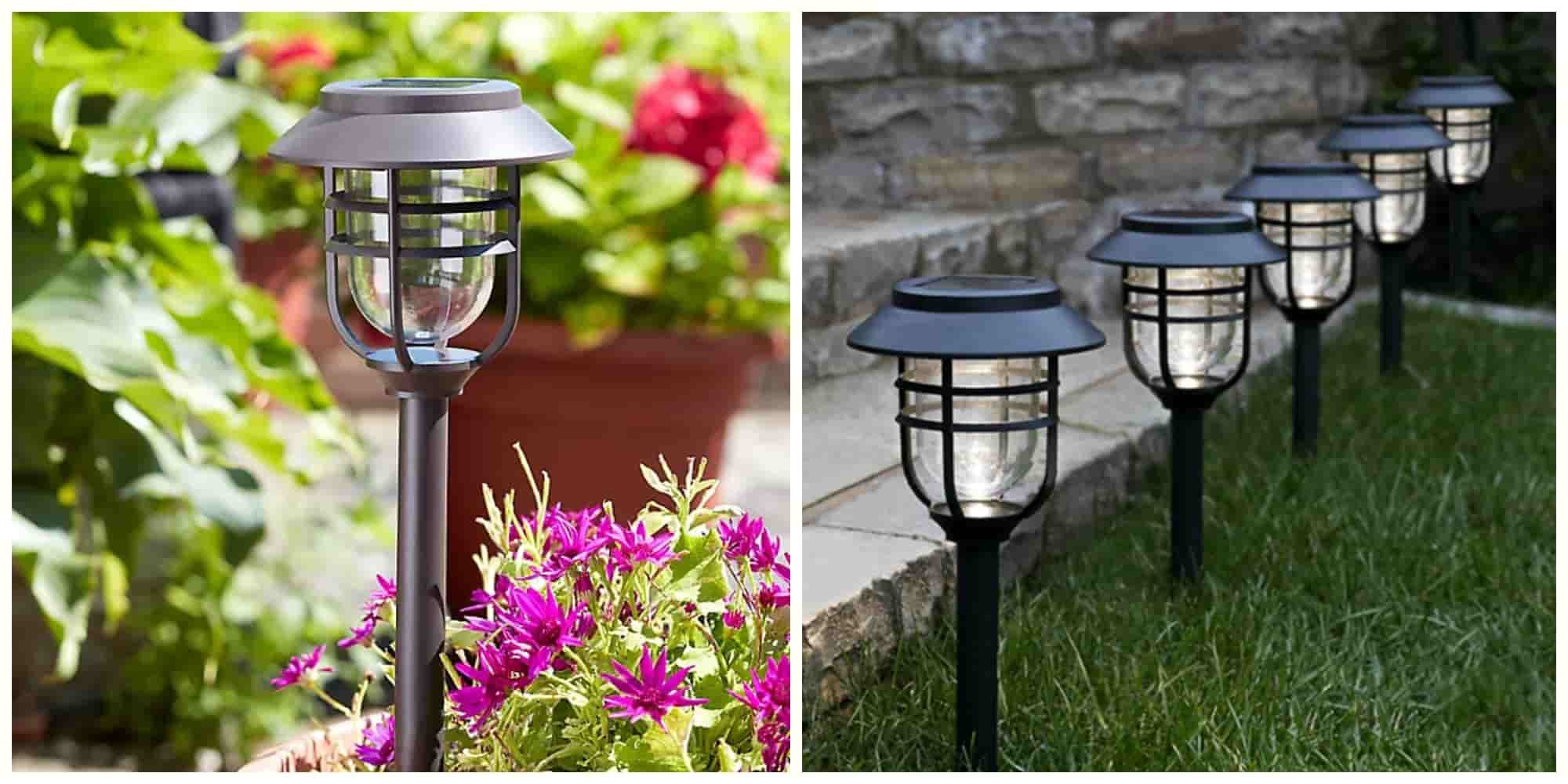 10. Fabulous Florals
Nothing says summer spectacle more than an avalanche of colourful flowers draped from a hanging basket. Colourful bloom cascade from shapely baskets in our collection of Regal Hanging Baskets. Impressively realistic, these faux florals are a sight to behold and require zero maintenance. The ideal way to rejuvenate your garden and give it a heathy glow! €39.99 each with a great variety of flowers to choose from. Faux flower wreaths and topiary balls are a great addition to the garden too.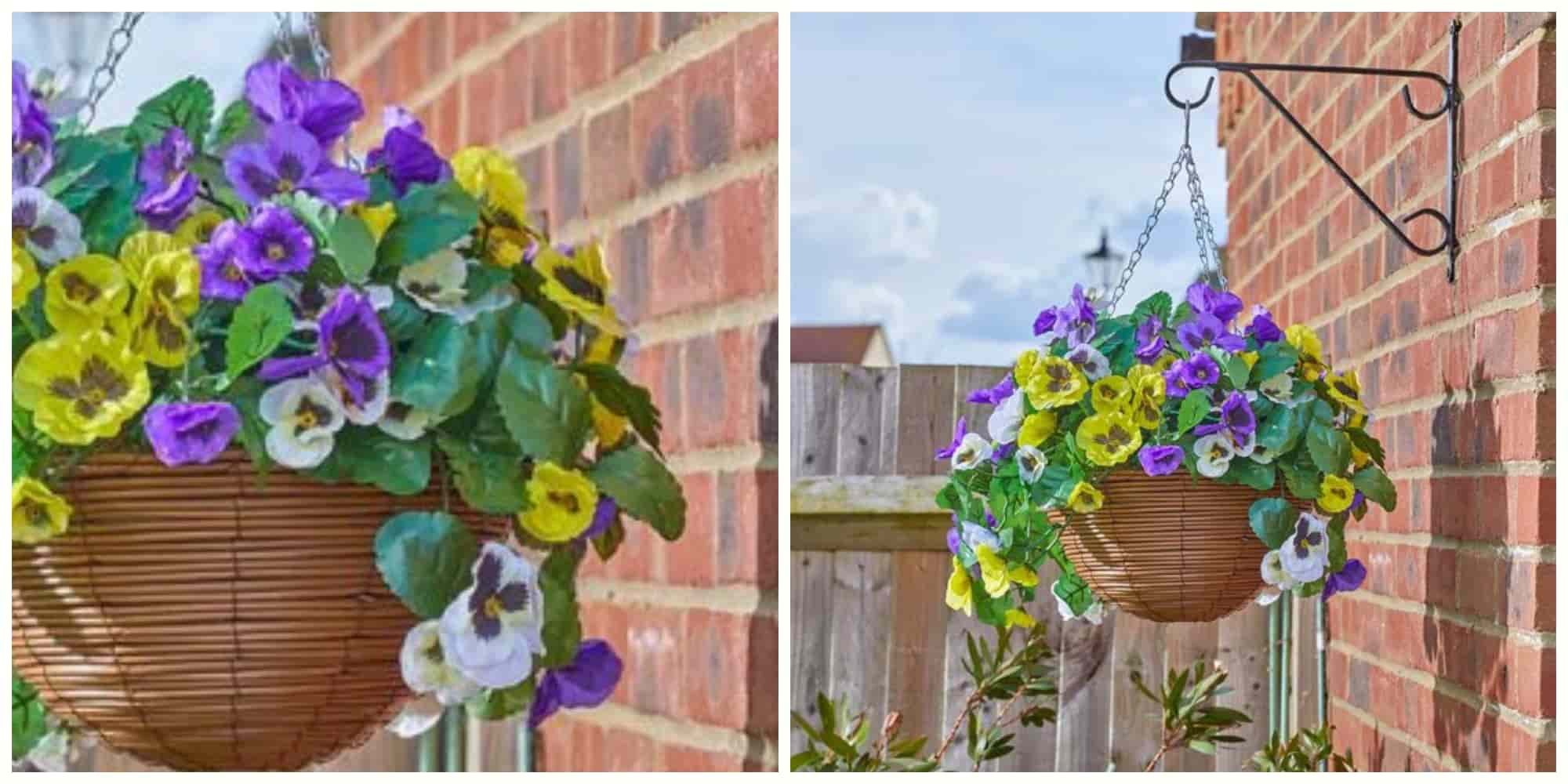 Hopefully these few tips and tricks have given you the encouragement to get creative in garden and transform it into a place to spend many happy hours this summer!
Please note, prices listed are correct at time of publishing but may be subject to change.