Take the Grind out of Gardening with these Helpful Garden Products
Make sure your time spent in the garden is gloriously enjoyable with these useful products designed to make gardening as delightful as possible…
1. Soaker Hose
Banish the lost hours of standing and hosing by enlisting the help of a soaker hose. Efficiently designed to rest on top of your soil and deliver a targeted trickle of water to the roots of your flowers, planting, hedging or vegetables, a soaker hose saves you time and helps the planet. The Hozelock Soaker Hose offers flow control, allowing you to manage the amount of water delivered to your plants and because the water is flowing directly into the soil, it's easily absorbed by the plant's roots rather than sitting on and evaporating from flowers or leaves. The Hozelock Soaker Hose can be used with a water timer or controller, allowing you to automate your watering schedule and make sure your garden looks its very best!
2. Wet & Forget Rapid - Mould, Lichen and Algae Remover
Wet & Forget has taken the garden maintenance world by storm! An easy and effective way to remove unsightly mould, lichen and algae from outdoor surfaces, this wonder product takes the hard work out of outdoor upkeep. Wet & Forget Rapid attaches to your garden hosepipe and automatically mixes with the water to the exact dilution needed to treat moss, mould, lichen and algae. One 2 litre bottle covers up 200m2 and the product's sniper nozzle can spray up to 8m high, allowing you to target those tough to reach places. No need to spend hours power-hosing, spraying and power-hosing again – Wet & Forget Rapid can treat 100m2 in 5 minutes. Get the job done well and done quickly with Wet & Forget Rapid!
3. Wheelbarrows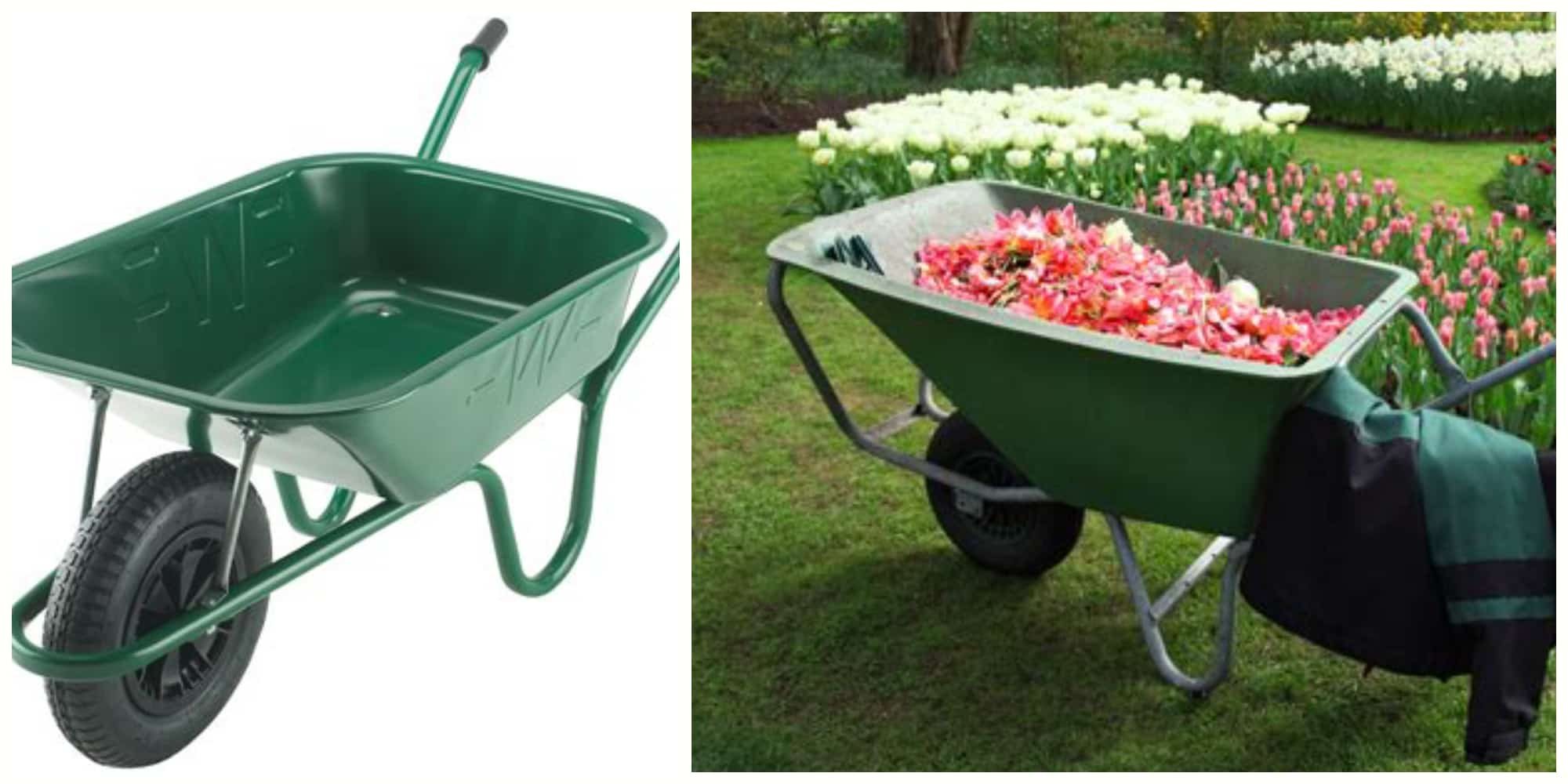 Gardening can be heavy work and hours spent lugging buckets of soil to and fro is far from idyllic. Enlist the help of a trusty wheelbarrow to do the heavy lifting for you and ensure your time in the garden is as blissful as can be. Compost, fertilizer, tools and plants can be ferried around your garden with ease, minimizing lifting and avoiding a potential injury. Choose from a selection of galvanized and plastic wheelbarrows available in store and online. And a top tip for using your wheelbarrow: keeping the weight of your load in the wheel end of the bucket makes the wheelbarrow much easier to move.
4. Weed Control Fabric
The bane of every gardener's life is the pesky prevalence of weeds in our gardens. Unsightly, unpopular and with the deadly potential to choke your precious plants, weeds are relentless. Rather than spending backbreaking hours yanking and pulling at these unwelcome residents, lay some weed control fabric and cut them off at the source. An effective way to suppress weeds without the use of chemicals, weed control fabric is breathable and porous, allowing air and water to permeate through it and nourish the soil beneath, meaning your plants can flourish. Moy Weed Control Fabric comes in a 15m x 1m length, ideal for borders and lengths can be overlapped to cover larger areas.
5. Cosmo Deck Tiles
Creating a sophisticated space for chilling or entertaining outdoors doesn't have to mean a big spend or take a lot of work. Easy Tile Cosmo Deck Tiles are an easy-to-lay, eco-conscious alternative to a new patio, balcony or decking area. They can be laid over wood, concrete or masonry to instantly update and up-style your outdoor space. Banish the never-ending maintenance of a decking area or patio with these quick-click tiles made from recycled rubber. Maintenance involves nothing more than an occasional hose down to remove debris. The Easy Tile Cosmo Deck Tiles are durable, capable of standing up to the wear and tear of frequent use and are also engineered to conquer the element, including extreme heat and cold. These deck tiles can be laid in a straight or checkerboard pattern, whichever suits your style best. Check out the video on the product information page for handy tips on installation.