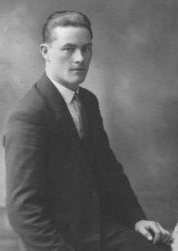 Clarkes of Bailieborough was established in 1928 by Michael Clarke. He started with hardware and grocery and afterwards a public house .
He expanded into furniture & beds in the 1940s when upstairs was added .
2nd generation Francis Clarke then added carpets and flooring to our range in the 1960s.
Francis expanded the hardware shop in 1999 and then expanded the furniture showrooms in the early 2000"s.
The shop is now in the 3rd generation of Clarkes. Aidan has updated the albany paint dept in 2012 and in 2014 revamped the furniture and bedding dept.
In 2015 the Expert Hardware dept was modernised.
Clarkes of Bailieborough has a great selection of well known brands in our hardware , interiors and flooring depts and we urge you all to come and take a look !